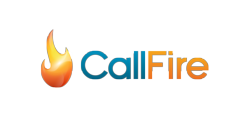 Santa Monica, CA (PRWEB) June 06, 2013
During most emergency situations, people are at work, students are at school, and everyone else is going about their day as usual. When the sirens begin to blare, what happens to those who aren't within earshot?
In an emergency situation, almost all potential victims are near a phone or carrying a cellular device in their purse, pocket, or backpack. That's where CallFire's powerful SMS texting and Voice Broadcast tools bring the emergency alerts directly to the people who need them instantly.
Don't wait for a major crisis to occur, start setting up an emergency preparedness plan today for a safer and more secure tomorrow.
CallFire will run an Emergency Notifications Webinar Series (June 10 to June 14) focusing on products that have proven results with companies and organizations - big and small across the country.
The webinars will cover CallFire's SMS & Voice Broadcast, Cloud Call Center, Call Tracking, and IVR solutions. Each webinar will demonstrate a specific product and its endless uses to help with your emergency preparedness campaigns.
As a community, organization, or business, have peace of mind knowing that those who are in dire need receive an instant warning. It's a fact that nearly 95% of text messages get opened.
Additionally, Voice Broadcast is an invaluable option that can save time and money allowing an administrator (from any location) to record their own messages and blast them out instantly.
CallFire's team of sales and operational specialists will demonstrate how to create campaigns with these different products that streamline emergency management processes and telecommunication systems at an affordable price with no monthly or yearly subscription fees.
During these webinars, a CallFire representative will explain how to:
1. Safely create a campaign
2. Understand opt-in procedures
3. Send thousands of Voice Broadcasts and SMS Text Messages instantly
Additionally, CallFire customers who are able to create their own SMS campaign after listening to our webinar will receive a free promotional prize!
Escape the crosshairs of a deadly disaster by zeroing in on your immediate community through a simple but extremely effective high speed emergency mass notification system with CallFire.
CallFire, an Inc. 500 company, has demonstrated its versatile and affordable technology as a leader in the cloud telephony industry serving thousands of customers in insurance, sales, marketing, education, government, non-profit, politics, and in many more enterprise level applications.
About CallFire: Since 2004, CallFire has simplified telephony, making sophisticated, carrier class telecom capabilities available through an affordable, easy-to-use GUI and API platform. Any business, from start-up to enterprise, can reach its customers on any device, using text messaging or voice, with CallFire's massively scalable, cloud telecom platform and SMS gateway. CallFire products include Voice APIs, Business Text Messaging, Voice Broadcast, Local Phone Numbers, Toll Free Numbers, IVR, Power Dialing for agents and more. Call analytics enable CallFire's more than 100,000 users to reach customers more often using call tracking, virtual phone service, dialers, and mobile messaging.