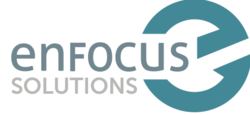 Conversations should be promoted to clarify needs, provide additional background, or call attention to any changes to the requirements since the stories were written.
San Antonio, TX (PRWEB) June 11, 2013
To help businesses generate more value from user stories in scrum development, Enfocus Solutions, architects of Enfocus Requirements Suite™, outlines three key ingredients. The components are derived from "User Stories in Scrum," one of the hundreds of analyst briefs and tools inside the leading requirements management and business analysis solution.
Enfocus Solutions Chief Visionary Officer John Parker explained that user stories are being used more and more in scrum software development because of the benefits they bring in defining product backlog and improving stakeholder satisfaction and project outcomes.
"User stories remind the scrum development team why the project is being developed, and help them determine their status and progress in meeting project objectives," he said.
Scrum is a flexible, holistic agile software development framework in which a development team works as a unit to reach a common goal. According to Enfocus Solutions, the following three ingredients are essential to writing quality user stories in scrum.
Provide just enough detail, just in time. "Just in time" is the practice of providing just enough user story details, just in time for development. Providing too much detail is wasteful and time consuming. However, providing too little detail often results in significant rework and forces developers to make incorrect assumptions.
Make sure user stories adhere to the attributes of INVEST. User stories should be:

Independent: User stories must be defined, analyzed, built, and managed separately from all other features.
Negotiable: The details of how user stories are to be implemented should be negotiable. User stories are not explicit contracts.
Valuable: User stories must be valuable to stakeholders by delivering value or meeting organizational needs.
Estimable: It should be possible to determine the relative size of user stories to ensure that costs can be estimated and work activities can be planned.
Sized right: All user stories should contain the same level of detail in regard to the tasks needed to accomplish them.
Testable: The development team must be able to verify whether user stories were successfully delivered.
Remember "Card, Conversations, and Criteria." User stories can be recorded on 3" x 5" index cards in the format of: "As a (insert user role), I want to (insert desired user functionality) so that (insert desired user outcome)." Then, conversations should be promoted between the developer and the product owner or other stakeholders. Such conversations clarify needs, provide additional background, or call attention to any changes to the requirements since the stories were written. Finally, user stories in scrum development should include acceptance criteria so that the development team can determine whether user stories are finished and working as the user intended.
These ingredients, along with three steps to gathering good user stories, are further outlined in "User Stories in Scrum," a business analyst brief inside Enfocus Requirements Suite.
Enfocus Requirements Suite™ is a business analysis tool that provides requirements and knowledge management, along with business analysis moxie, guidance, and support. The Suite combines four essential components for performing business analysis that have never been available in a single application:
A business analysis framework and methodology
Resources and guidance in a business analysis community
An automated online tool for all business analysis activities
A central, common repository for all project information and business knowledge
Personalized demos of Enfocus Requirements Suite™ are available by emailing info(at)enfocussolutions(dot)com. For more information, visit http://www.EnfocusSolutions.com.
About Enfocus Solutions Inc.
Enfocus Solutions Inc. helps businesses spur innovation, save time, and cut costs by capturing, managing, and leveraging the requirements of their people, processes, and technology. Its flagship product, Enfocus Requirements Suite™, a web-based tool, automates business analyses and requirements management best practices to enable successful enterprise IT project delivery. The tool is the only application available that permits and encourages stakeholders to directly contribute and collaborate with IT project teams. Enfocus Solutions Inc. is a privately held company headquartered in San Antonio, Texas.