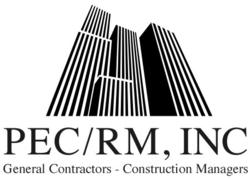 Millville, NJ (PRWEB) June 06, 2013
PEC/RM, Inc. has been selected as the construction contractor for the Exotic Car Garages project at New Jersey Motorsports Park, which will offer customized garage and entertainment spaces for automotive enthusiasts and their vehicles. The garages will be located near the Park's 2.25-mile Thunderbolt Raceway course.
The Exotic Car Garages are designed to accommodate every owners' wants and needs to properly house one of their most important possessions—their motorsports vehicle. From collector to race cars, classics to motorcycles, RVs and boats, NJMP offers a full array of features and services. Garage sizes will begin at 500 square feet and the degree of customization is open. There are several options for size and location within the property footprint.
"With the development of this project, New Jersey Motorsports Park will offer one of the most unique real estate opportunities in the region," said general manager Brad Scott. "This will continue to cement our facility as a destination for enthusiasts in the northeast and beyond."
Work on the project is slated to begin shortly; with permits being pulled from the City of Millville, which will allow for the overall planning, execution, and detailed timeline for construction.
 
Standard Garage features include raised panel garage door with remote openers, climate controlled spaces, sprinklers, CO2 detectors, and water/flood drains, in addition to 24-hour security. Upgrade options can include lofts, kitchenettes, refrigerators, air compressors, bathrooms, wine rooms, lounge areas, home theaters, designer bars, offices, and more.
 
Since PEC/RM, Inc.'s formation, the firm has been active with a variety of general contracting, construction management services, owner representation and project advisory assignments across the country. This work represents federal, state and municipal sector building development, from project types inclusive of commercial, institutional, schools, and multi-family as well as private sector work such as retail, apartment and office.
"We are very excited to be announced as the construction partner to New Jersey Motorsports Park," said Robert Mesmer," General Manager of PEC/RM, Inc. "We look forward to breaking ground on the new Exotic Car Garages. This is going to be an exciting project and we anticipate working not only with the NJMP staff but the individual Exotic Garage unit owners to help them develop garages from the conceptual plan to the final product that we hope is the garage of their dreams." Robert further states, "we are already working with a few of the unit owners to develop plans and finish details, some of which are going to be quit extensive. Being a Driver Club member of the race track and involved in the racing world myself, we are able to approach each units design with an understanding of the wants and needs of the owners." Robert is an active member of the New Jersey Motorsports Park Drivers Club.
Information will be forthcoming about a groundbreaking ceremony, signaling the beginning of construction on the Exotic Car Garages project.
About PEC/RM, Inc.: PEC/RM, Inc. is a professional general contracting and construction management firm headquartered in New Jersey and active nationwide. The firm's purpose and mission is to provide highly proficient talent in building design and construction and to deliver qualified and quantified projects efficiently and effectively. For more information call (856) 457-8242.
 
About New Jersey Motorsports Park: Sitting on more than 500 acres in Millville, N.J., New Jersey Motorsports Park (NJMP) is nestled snugly in a beautifully forested region surrounded by scenic rivers and the nearby Delaware Bay. NJMP is conveniently located near Philadelphia, the Jersey Shore, New York and Baltimore, offering diverse and dynamic motorsports attractions. The park includes two world-class road courses, Thunderbolt and Lightning, a motorsports country club membership program known as the "Drivers Club," the Finish Line Pub restaurant, and F1 New Jersey, one of the top karting facilities in the U.S. NJMP is a proud partner of Tower Hospitality, Inspira Healthcare, and Monster Energy. For more information, visit http://www.NJMP.com or call (856) 327-8000.  GPS Address: 8000 Dividing Creek Road, Millville, NJ 08332.