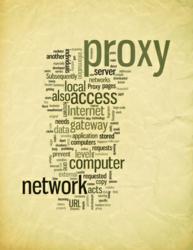 The list of applications for a free U.S. proxy is long.
Dallas, TX (PRWEB) June 11, 2013
idcloak's new unblock U.S. proxy list allows internet users outside the States to access pages, sites and services as if they were physically based in the US. The list contains IP addresses of every known American public proxy and is open to any user in the world at no charge. "The list of applications for a free U.S. proxy is long," says idcloak's senior tech writer, Gill-Chris Welles. "We have Americans traveling abroad who use a proxy to access sites and services that are normally only accessible back home. But we also have foreigners using a proxy to reach American videos, adverts and regional prices. And these are just two groups of users – there are many more."
Welles believes the proxy list release has wider implications to the future of the web. "It is challenging users' perception of the net – they need to see that it is no longer global in order to make it global again… The way we normally receive content is heavily based on our geographical location. Normally, this is fine: when I use the internet, all adverts, language settings and search results are automatically assigned to me based on what my IP address is, and that means relevance to my location. But sometimes your location penalizes you: some people are better off connecting to the internet in a country that doesn't censor the web, for example, or one that offers a wider choice of media. A U.S. proxy connection gives you the widest possible selection of content in a language you can understand."
A question does however hang over the legality of using proxy services to access pages normally closed off to foreigners. Welles agrees the issue is a delicate one, and proxy users need to take care they stay within the limits of the law, "Accessing U.S. sites through a proxy might in some cases be illegal if the content is restricted due to regional ownership agreements. Some video streaming falls into this category. The legality of proxy use is a case-by-case issue and users just need to check the terms & conditions of a site before exploring its content through a proxy web browser." 
idcloak Technologies is a Dallas-based web services company working in the field of web anonymity, security and freedom. For more information, please visit http://www.idcloak.com.