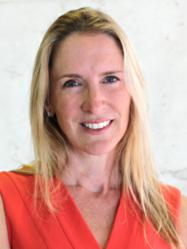 I think the key to long term satisfaction is matching the breast implant to each woman's body type, so that the final result is both sexy and natural.
Beverly Hills, CA (PRWEB) June 10, 2013
A study published in the May 2013 issue of Plastic and Reconstructive Surgery, the official medical journal of the American Society of Plastic Surgeons, showed that almost all women who have undergone breast surgery are happy with their results.
"I think the key to long term satisfaction is matching the breast implant to each woman's body type, so that the final result is both sexy and natural," said Lisa Cassileth, MD, plastic and reconstructive surgeon at La Peer Health Systems in Beverly Hills, in response to the study.
The study was conducted across 255 women, with an average age of 34. Over the five-year course of the study, women noted a satisfaction with the physical results of their surgeries. Additionally, 98 percent of the women reported an increase in self-esteem, and 64 percent reported an improvement in quality of life.
Before the surgery, 86 percent of the women in the study were self-conscious about their breasts, and only 13 percent of those women were still uncomfortable with them post-surgery.
"Elective surgeries are growing in popularity, and it's important for the public to see honest feedback from patients who've undergone these types of procedures," said Babak Azizzadeh, MD, FACS, facial plastic surgeon at La Peer Health Systems. "This study can help confirm the safety and success rate of surgeries today."
Lisa Cassileth, MD, FACS, is a board-certified plastic and reconstructive surgeon by the American Board of Plastic Surgery. As one of the few female plastic surgeons currently practicing in Beverly Hills, California, Dr. Cassileth offers a wide range of plastic surgery procedures to enhance and refine the face, breasts and body. She performs leading-edge techniques that achieve exceptional aesthetic results, including SlimLipo and breast implant revision surgery. She also pioneered the Cassileth One-Stage Implant Reconstruction technique, which eliminates the need for multiple surgeries in breast cancer patients undergoing mastectomy. Dr. Cassileth brings her patients impeccable surgical techniques, an artist's aesthetic vision, and an essential feminine perspective.
Babak Azizzadeh, MD, FACS, is a Harvard-trained facial plastic surgeon. He is Board-Certified by both the American Board of Facial Plastic & Reconstructive Surgery, as well as the American Board of Otolaryngology-Head & Neck Surgery. His expertise in cosmetic and reconstructive plastic surgery has made him one of the most sought-after surgeons in the country and led to his being featured in numerous media outlets, including The Oprah Winfrey Show, The New York Times, and Discovery Health. In addition to his busy surgical practice, Dr. Azizzadeh has also been actively involved in several humanitarian organizations and is the West Coast Surgical Coordinator for Medical Missions for Children, through which he travels routinely to third-world countries to treat children with cleft lip and nose deformities. Dr. Azizzadeh is also a member of the Reconstructive Surgery Team of the ROSE Fund, a national non-profit organization committed to ending violence against women and children.
La Peer Health Systems is an outpatient surgery center in Beverly Hills, founded by doctors and focused on providing excellent patient care alongside the most cutting-edge medical treatments available. With 50 world-renowned physicians in 14 specialties, comprehensive medical treatment is offered that takes patients from consultation to diagnosis, treatment, surgery, and ultimately aftercare. The 14 medical departments include orthopedics & sports medicine, gastroenterology, head & neck surgery, colorectal & general surgery, podiatry, ophthalmology, pain management, plastics & reconstructive surgery, gynecology, spine surgery, interventional cardiology, bariatric surgery, thoracic surgery, and anesthesiology. Unlike large hospitals, La Peer's unique structure offers extremely personal care in a safe and controlled environment.
To learn more about La Peer Health Systems, visit http://www.lapeerhealth.com.