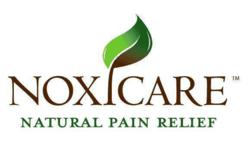 We pride ourselves on offering a natural, SAFE alternative to harmful and addicting pain relievers.
Washington, District of Columbia (PRWEB) June 06, 2013
Noxicare™ Natural Pain Relief has been selected to be featured in the July 6th Rasheed Wallace vs Donovan Mcnabb Celebrity Softball Classic fundraising event.
About the Event:
Philadelphia native, Rasheed Wallace formerly of the New York Knicks founded the Rasheed A. Wallace Foundation in 1997 to promote programs that enhance the quality of life for all people. He has assisted in the recreation and educational development of youth in Philadelphia, PA, Portland, OR, Durham, NC and other selected communities. Wallace has continued in his community partnerships throughout the years and recently concluded his 2005 Summer Basketball Camp at Simon Gratz High School where he held a clinic for more than 300 community youth. In an effort to keep youth into positive programming and off the streets, Wallace is challenging his efforts for the Celebrity Softball Classic to raise awareness to the Stop the Violence Movement as Philadelphia is listed as having a "crime rate of 51 per one thousand residents (according to neighborhooodscout.com)."
Former Philadelphia Eagles Quarterback, Donovan McNabb, is no stranger to creating viable community efforts and partnerships under the Donovan McNabb Foundation. He recently donated $150,000 to the American Diabetes Association's camping program for young people with diabetes. To honor the foundation's gift, the association named its camp in Green Lane, PA, the Donovan McNabb Diabetes Camp for Kids. The camp hosts hundreds of young people with diabetes each summer. This year McNabb is changing his focus to raise awareness to youth with Autism. It is listed that "1 in 88 children are affected by autism (according to autismspeaks.org)." McNabb plans to assist by raising awareness to this growing statistics through the Celebrity Softball Classic.
Noxicare™ is a breakthrough natural, patent-pending pain relief formula that is a proprietary combination of 7 of the world's most potent natural pain relievers that quickly and effectively alleviate inflammation, muscle aches and nerve pain—with NO known side effects and without a prescription. Noxicare™ is available in capsules for all-over pain or in a topical pain relief cream for localized pain.
Noxicare™ is different than any other natural pain relief formula you may have tried. It's not simply a mixture of natural painkillers, but a proprietary blend of proven painkillers in precise amounts that:

enable each ingredient to effectively alleviate a specific type of pain on its own AND
cause each ingredient to act as a catalyst to the others, actually BOOSTING the effectiveness of the ingredients as a whole.
The result is an extraordinarily potent, natural pain relief formula that relieves all 3 common types of pain: inflammation, muscle aches and nerve pain.
While some other products might reduce either inflammation, decrease muscle aches or increase blood flow to ease painful nerve endings, Noxicare™ treats all three types of pain—not by numbing the pain point—but by targeting the source of the pain with a natural formulation that deeply penetrates layers of skin to help promote the body's own healing process.
Noxicare™ relaxes the muscle and reduces inflammation to alleviate pain, while working to increase blood flow to calm painful nerve endings.
For more information, visit http://www.noxicare.com.