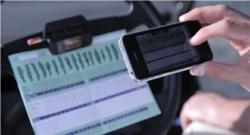 Miami, FL (PRWEB) June 10, 2013
Since June 1st, the Android version of TheGrint Golf Handicap App is now offered at zero cost on the Google Play store. Current and new members of the golf handicap tracker will be able to enjoy the golf mobile apps for both the Android and iPhone devices at zero cost.
Previously priced at $1.99 per download, the change in price aims to increase the growth of TheGrint for Android devices. Android is currently the largest mobile platform and it is expected to continue with this trend.
In May 2013, the prices for TheGrint apps for iPhone devices were set to zero. The management team saw how growth increased in downloads by 500%. After having experienced this, management has decided to do the same in the Android platform. The same increase in growth is expected.
Management also recognizes that part of the acceleration in growth is due to the viral factors of the tool, however, making the tool free allows the viral effect to be more contagious.
TheGrint monetization strategy is still a secret, but the management have stated that all foundational elements of the website and app will continue to be free and only premium services will have an associated fee.
For more information about TheGrint email josetorbay(at)thegrint(dot)com.