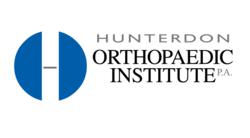 Somerville, New Jersey (PRWEB) June 10, 2013
Hunterdon Orthopaedic Institute now offers comprehensive orthopaedic and neurology services to individuals in Somerset County and the surrounding area at its new location in Somerville, New Jersey. The Somerville location is open from 8:00 a.m. to 5:00 p.m. Monday through Friday, and offers evening appointments Monday through Thursday upon request. To schedule an appointment, visit our website or call (908) 782-0600.
Hunterdon Orthopaedic Institute provides minimally invasive orthopaedic surgery for conditions like carpal tunnel syndrome, sciatica, and sports injuries, as well as state-of-the-art joint replacement capabilities to alleviate knee pain and hip pain. Individuals in Somerville, Bridgewater, Bedminster, Hillsborough, and other areas in Somerset County also have access to the advanced neurological treatments offered at Hunterdon, including nerve conduction studies, pain management services, and electrophysiology.