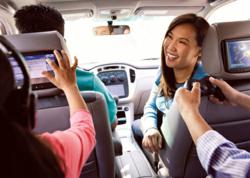 Its that time of year again and families are getting away from home. Whether they choose to fly or drive, its a great idea to plan accordingly and ahead of time. Organization is key!
(PRWEB) June 07, 2013
Summer is finally here and that means many families across the nation are turning their focus towards planning a memorable vacation. Americans enjoy the nature of traveling and getting away from home: ¾ of domestic trips are for leisure purposes. If family and friends are involved, road trips are a must, and with organization and money saving tips, the vacation will be unforgettable.
Step 1: Make sure everyone is on board with the plans
A group vacation can be very complicated when it comes to making a final decision of the destination. Get the group together and brainstorm on different ideas that everyone comes up with. Take those ideas and do a little research on each by visiting their respective websites and other vacation sites. Even if the family voted on flying to the destination and get a car shipping service to drop the vehicle off at the hotel, that would save on gas money.
Step 2: Create a travel itinerary and keep all travel documents handy
After the destination has been chosen, the organization begins. Whether the family decides to travel to the sandy beaches of Florida or just to go camping in the mountains, make sure to plan accordingly with the hotel. Also, when you talk to the hotel, ask about any available discounts. Hotels have a way of luring in potential customers with some type of perk or two. Insert all documents pertaining to the trip into a folder and keep in a safe place.
Step 3: Be a smart and aware driver to save on gas consumption
Driving to the vacation destination is just half of the fun of road tripping it, but if the location is across the country it can also cost an arm and leg for gas. There are a few easy ways to alleviate some fuel costs: fill up in larger towns with competing gas stations because smaller towns tend to have inflated fuel prices. Remember that feature on the car called cruise control? Use it. That and rarely used A/C helps to achieve reduced gas consumption. Just roll the windows down and enjoy the breeze.
Step 4: Create a meal plan
Restaurants and fast food joints tend to get quite costly over time so save some cash by planning the meals ahead of time. When camping out in the wilderness, pack easy-to-cook meals like soup, canned food and pasta dishes. Coolers are a great way to keep items cold such as milk, cheese, meat, etc. By putting in some extra thought before the trip, meal expenses can be cut greatly. Hotel living can still cut down of meal costs by packing snacks and a cooler with the basics. Free breakfast can also be a great way to save.
Step 5: Be a smart and compact packer
It costs more to pack the vehicle down. By making the vehicle heavier, it will then increase gas consumption. Only pack what is needed for the trip! Multipurpose items save space and can increase leisure time without having to worry about finding something in the luggage.
About N-Motion Auto Transport
N-Motion Auto Transport remains a staple in the car transport industry with their competitive pricing. This is all due to the mass volume of vehicle shipments that N-Motion brings, to not only markets of scale, but even the little shippers. Our strong network of affiliated carriers and dedicated fleets help N-Motion Auto Transport assist each customer with a personalized transport program.
1-855-407-4160
http://www.NMotionAutoTransport.com