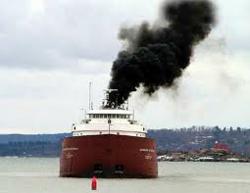 "We can afford to use better quality materials because we're not paying to ship materials and finished goods halfway around the world." Mark Knudson
East Troy, WI (PRWEB) June 13, 2013
Recently the media has paid a lot of attention to the state of the environment and the potential for health risks and even global warming. Modern Fence Technologies is announcing its commitment to combating the destruction of the environment. "Part of our commitment to making our product here is that the people who work here want to be good stewards of the resources that we have been blessed with," said Marge Knudson, a principal of the company.
Modern Fence Technologies practices green manufacturing to reduce the amount of waste and saves money doing it, while making gate hinges and other hardware for the fence industry. By shifting to a four day/ten hour schedule, the cost of lighting and environmental control in their manufacturing facility has been reduced significantly. In addition, all scrap materials are collected and recycled. By watching the market, scrap metals can return enough money to make a big difference on the bottom line. Even paint has been addressed, by using powder coating technology, the volatile organic compounds (VOCs) associated with traditional "wet paint" are eliminated.
All of this adds up to savings for Modern Fence Technologies. "We can afford to use better quality materials because we're not paying to ship materials and finished goods halfway around the world," Knudson's husband Mark, another principal of the company pointed out. "Using better materials means replacing them less often, which also helps the environment," he added.
Another key component of the equation is the environmental cost of international shipping. According to portoflosangeles.org, the Los Angeles/Long Beach complex receives roughly 60% of the goods imported to the United States. The California Air Resources Board has studied the effects of pollution originating in the Port, including rail and truck traffic and pointed out:
"Air Pollution from international trade and goods movement is a major public health concern at the statewide, regional and community level. Adverse health impacts from the pollutants associated with goods movement include but are not limited to premature death, cancer risk, respiratory illnesses, and increased risk of heart disease." (Environmental Health Perspectives, 2006 April; 114(4) A-204-A205)
Modern Fence Technologies avoids these hazards by making their products in the U.S. of domestic materials, avoiding both the financial and the environmental costs associated with overseas manufacturing. "We're saving money by manufacturing here, and we're doing our part to preserve the world we've been given." Mr. Knudson finished.