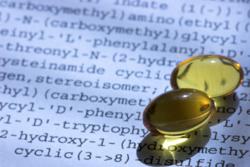 We're interested in how the pharmaceutical/biotech industry views blended learning.
Madison, WI (PRWEB) June 08, 2013
Omnipress, provider of educational content solutions for associations, will attend the 2013 Society of Pharmaceutical and Biotech Trainers (SPBT) Annual Conference in Orlando, Florida, June 10-13, 2013. Omnipress will be promoting their blended learning solutions for instructor-led training courses and online content in booth #145 at The Peabody Orlando. The Omnipress team is eager to meet SPBT members; this is the first appearance Omnipress has made at this conference.
"We are excited to learn more about pharmaceutical training," said Dan Loomis, Product Director at Omnipress. "Are printed workbooks still utilized? How much does this industry value face-to-face learning opportunities? How are online resources used? We're interested in how the pharmaceutical and biotech industry views blended learning."
After all, other professionals have worked with Omnipress towards a goal of increased learner retention by enhancing face-to-face classes with online resources. Blended learning engages learners in the classroom and speaks to different learning styles with related digital content. The same benefits are available in other industries as well.
Omnipress account manager Tony Veroeven will join Dan Loomis in Orlando to represent the organization and answer attendees' questions. The team is known for its charisma, sense of humor, and expertise in providing blended learning solutions for all professionals. Attendees are invited to find Dan and Tony at booth #145 and welcome them to their first SPBT Conference.
# # #
About Omnipress
Omnipress helps organizations collect, produce, and deliver educational resources for their members.
Products Include:
-- Digital Publishing Platforms
--Online Abstract/Presentation Collection & Speaker Management Systems
--On-Demand Print
--CD and Flash Drive Production
--Order Fulfillment
--eBook Conversion
Our customers rely on us for our 35+ years of dedicated customer-service, vast knowledge of associations and undisputed dependability.