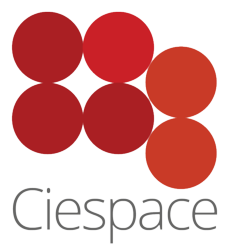 Santa Clara, CA and Pittsburgh, PA (PRWEB) June 12, 2013
Carnegie Mellon University (CMU), a leading engineering and research university, has selected Ciespace CFD to be used in the instruction of computer-aided engineering (CAE) technology to graduate students.
Ciespace CFD is the first end user application made available on the Company's SaaS-based mechanical engineering platform. Ciespace CFD is the industry's first browser-based end-to-end CFD solution leveraging the best in class OpenFOAM® solver; empowering engineers to simulate more in less time.
"We always strive to offer our student's access to technology at the cutting edge," said Professor Allen Robinson, Department Head and Raymond J. Lane Distinguished Professor, Mechanical Engineering at CMU. "It is our desire to equip our graduates with the skills for them to excel; and we see positioning them to take advantage of the growing use of SaaS software in the mechanical engineering space playing a part in this success. We were also attracted to the open nature of the Ciespace platform, supporting the inclusion of solvers customized by students or faculty making them more accessible."
"Ciespace sees the support of leading educational institutions as crucial to our long term success," said Mr. Kevin Kerns, CEO "Our ability to get cutting-edge simulation tools into the hands of the newest generation of engineers is an investment in both our youngest engineers as well as in the future of Ciespace. We're quite pleased that CMU made the decision to partner with us."
About Carnegie Mellon University (http://www.cmu.edu)
Carnegie Mellon University (CMU) is a global research university with more than 12,000 students, 92,000 alumni, and 5,000 faculty and staff.
CMU has been a birthplace of innovation throughout its 113-year history. Today, we are a global leader bringing groundbreaking ideas to market and creating successful startup businesses.
Our award-winning faculty members are renowned for working closely with students to solve major scientific, technological and societal challenges. We put a strong emphasis on creating things—from art to robots. Our students are recruited by some of the world's most innovative companies.
About Ciespace (http://www.ciespace.com)
Ciespace Corporation is an early stage software technology company based in Santa Clara, California, delivering an innovative Software-as-a-Service (SaaS) based computer-aided engineering (CAE) platform for advanced mechanical engineering design and analysis. The Ciespace solution will be the first commercially-available end-to-end CAE solution built entirely on an open, web services platform – leveraging the latest technology developments in cloud computing, high-performance distributed networking, and advanced graphics processing – to deliver an entirely new paradigm of engineering design and analysis solutions.
Ciespace may be reached at info(at)ciespace(dot)com.