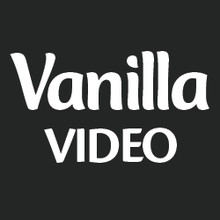 The entire website is designed around a self-service experience. [...] It's never been possible to just have a videographer show up and film.
Willowbrook, IL (PRWEB) June 07, 2013
Vanilla Video revealed its new (3rd generation) website with new content, additional services, a new logo, and more self-service functionality for new and returning customers. The website is a mobile-first design, addressing a growing percentage of customers shopping for videography on tablets and smartphones. With improved navigation and self-service tools, customers can easily explore, understand options, and purchase videography without assistance from a representative.
Users are now able to self-check availability, custom build a video production for their personal event, and order a videographer entirely online, without speaking to anyone. This unique ordering process, combined with Vanilla Video's team of videographers, marks the first time a Chicago area person can just "order a videographer" to show up anywhere, for anything, via a website.
"The entire website is designed around a self-service experience. We want customers to be able to research videography without the pressure of speaking to someone. When customers are ready to move forward, they can either talk to us or simply place an order online" says Corey Olson, CEO & Co-Founder. "Being able to just 'buy videography' has never been possible before. It's never been possible to just have a videographer show up and film. This ordering and customization system is really exciting for us, our customers, and the future of video production."
The latest website features an expansive customer resources section with pricing, testimonials, common questions, and getting started information for new users just starting to build their video collections. Additional sections exist for customers looking specifically for wedding videography, video production for businesses, sports videography, and music video production. Overall, the sections contain over 50 sample videos for visitors to browse.
Expanding beyond hourly rates, the company now offers day rates for up to six, twelve, and fifteen hours. Vanilla Video is also introducing a new and experimental concept called the "Dedicated Videographer", which allows an organization to hire a video professional for 14 days, 30 days or 3 month periods. Dedicated Videographer service is aimed at businesses requiring video personnel on long-term, large-scale, or complex video productions that require an extended relationship.
"Most companies have multiple video projects in the works," says Frank Romano, VP of Product & Co-Founder. "We've simplified the billing process. Rather than waste time and resources on budgeting individual projects, companies can add a video professional to their team at 40 hours a week for an extended period of time. It's like adding a video department to your business on-demand."
In addition to Dedicated Videographer services, Vanilla Video has also broadened its production-level offerings with optional add-ons such as studio lighting, pro audio mixing, and white, black or green screen portable backdrops. The company now has the resources to handle custom projects at nearly any level of production.
For more information visit http://VanillaVideo.com/.
About Vanilla Video: Launched in 2012 and based in Chicago, Vanilla Video is a tech-enabled retail startup pioneering on-demand videography for everyday events and video production. By combining videography with the ease of online shopping, Vanilla Video is the easiest way for people to capture life's most important moments and enjoy shared video experiences. Vanilla Video's mission is to nurture love and nostalgia in communities by making video abundant and part of everyday life.