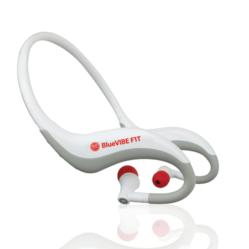 We need to stay in tune with what our consumers want and that's why we are hosting this video contest
Westlake Village, CA (PRWEB) June 10, 2013
In a first for the Southern California company, Accessory Power hosts a 30-day video contest on YouTube. Contestants are called to make a video up to one-minute or less and upload it to YouTube. Three winners will be chosen – where they will be announced by Accessory Power Ambassador, TabletMan – and can pick from three GOgroove products as prizes.
"So many people use at least one social media site, whether it is Instagram, Facebook, YouTube or Twitter," said Charysse Harper, Accessory Power Media and Public Relations. "We need to stay in tune with what our consumers want and that's why we are hosting this video contest."
Entitled 2013 Accessory Power Video Contest: Improve Your Life, the promotion is a way Accessory Power is using social media to engage an audience by not only allowing him or her to express themselves, but to let the company know what products are popular among consumers. Entrants are asked to make a video – on either smartphone or camera - explaining how an Accessory Power product they own or wish to own has made or can help make their life better. After uploaded to YouTube, participants will need to go to the Accessory Power Video Contest Page to enter his or her information and YouTube URL. The winners can choose from GOgroove FlexSMART X3, an FM transmitter; GOgroove BlueSYNC F1T, a Bluetooth fitness headset; and GOgroove BlueSYNC SRC, a portable Bluetooth speaker and receiver.
Accessory Power has been active on Facebook, Twitter and YouTube since 2009. Gaining more likes, followers and views each day, the consumer electronics company aims to continue to reach its consumers all over the world. It has been proven that social networking sites are a lucrative strategy for companies to generate a global presence. While newsletters and themed emails do spread the word of upcoming promotions, deals and new items being released by Accessory Power, social media is the strongest component.
"I read that Twitter has 500 million users, Facebook and YouTube have over a billion users, but YouTube has 4 billion views per day," explained Harper. "There is already an audience for video-watchers. It is time for us to utilize what is already out there."
The video contest starts on Monday, June 10th and ends on Tuesday, July 9th at 11:59PM PST. A panel of qualified judges will choose the winners based on two factors: how well the video fits into the contest theme and how much creativity is involved in the development of the video. Entrants should read the Official Rules and Submission Guidelines prior to entering.
For further information on 2013 Accessory Power Video Contest: Improve Your Life, visit http://www.accessorypower.com/contest. For more information on Accessory Power, visit http://www.accessorypower.com/.
2013 Accessory Power® Video Contest: Improve Your Life
ABBREVIATED RULES
NO PURCHASE NECESSARY TO ENTER OR WIN. Begins 12:00:00 a.m. PST June 10, 2013, ends 11:59:59 p.m. PST July 9, 2013. See Official Rules for entry dates and eligibility. Open to legal residents of 50 US and DC at least 13 years of age. Subject to Official Rules found online at http://www.accessorypower.com/contest. Void where prohibited. Accessory Power, GOgroove, USA GEAR, ReVIVE, DATASTREAM, DATAMINE, ENHANCE, and truCELL are either registered trademarks or trademarks of Bright Ideas, Inc. in the United States and/or other countries.
Accessory Power is an American-based manufacturing and distribution company, with offices in USA, Asia and Europe. Since 1980, Accessory Power has been dedicated to manufacturing quality consumer electronic accessories. An important distinction that characterizes this company is an unrelenting commitment to quality in each step of a product's life; every product is backed by an industry-leading three-year warranty. Accessory Power is proud to say that they are, "The Power Behind Your Electronics!"