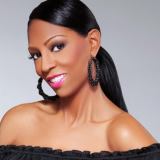 Washington, DC (PRWEB) June 10, 2013
Business coach and entrepreneur expect Vicki Irvin is pleased to announce the return of her 4th annual Extreme Women Entrepreneurs Event weekend. This highly lauded branding and marketing-fueled female business retreat is scheduled from Friday, July 26, 2013 through Sunday, July 28, 2013 at The Dupont Circle Hotel in Washington, D.C. This three-day event, which is designed for both the seasoned entrepreneur, as well as those aspiring with just a budding idea or concept, will not only include the incomparable business teachings of Vicki Irvin, but also showcase special guests sharing their industry secrets like Chereace Richards, Lance London, Angela Alsobrooks and Chante Moore.
Vicki Irvin is the Founder/CEO of Superwoman Lifestyle. Having pinpointed a need for businesswomen to have like-minded mentors who can help them build their business, Vicki Irvin developed a network of female entrepreneurs who handle and run successful companies while staying classy, feminine, maintaining a family and positively impacting the lives of others through their work. In a nutshell, the Superwoman Lifestyle moment is based on Business, Beauty, and Balance, and was created to show women all over the world how to create and grow a successful business while being able to remain the ultimate woman in every aspect of their life.
Vicki's newest highly anticipated book, "The Secret Diary of a Superwoman" is being released this summer of 2013. She is also the author of "The Superwoman Lifestyle Blueprint", The co-author of the award-winning book Women On Fire, and Who's Who Among Women Entrepreneurs. The Superwoman Lifestyle Blueprint extension and weekend-long manifestation of what her Superwoman Lifestyle stands for, Vicki Irvin's Extreme Women Entrepreneur retreat is based on her Business, Beauty, and Balance mantra and will focus on teaching participants how to properly achieve and implement a balanced lifestyle at work, in health & fitness, with family, etc. while gaining business credibility and increasing revenue through effective branding and marketing.
As the owner and operator of one of the most successful business coaching practices, Vicki Irvin has coached over 2,000 individuals on how to add income streams to their existing business, build their client/contact lists and establish their business online in every niche and industry imaginable. By working 1-on-1, through tele-seminars, CDs, DVDs, books, speaking engagements, conferences and at her Extreme Women Entrepreneurs retreats, Vicki Irvin not only teaches the importance of proper branding but how to effectively brand yourself to succeed and increase revenue streams. Prior to her work with fellow entrepreneurs, Vicki held a more traditional 9-5 in Human Resources.
Major sponsors for Vicki's event this year include Trainer and Entrepreneur Tabatha Ricketts, Stylist and Entrepreneur, By Sonya Marie by Sonya Long-Hargrove, Jackie Hicks Photography, EJE International by Erika Evans, D'angelo Kinard's, Advanced Sports Performance, The SWL Collection with Chante Moore & Vicki Irvin.
For more information on Vicki Irvin, her Superwoman Lifestyle movement and her Extreme Women Entrepreneur weekend seminar July 26-28, 2013, please visit: http://www.eweevent.com and http://www.vickiirvin.com.