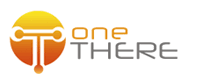 Great Discounts for All Sweet 16 Dresses at Thereone.com
(PRWEB) June 07, 2013
Now, Thereone.com, a leading supplier of wedding dresses and special-occasion dresses, is providing great discounts on all its sweet 16 dresses, up to 68% off.
Last month, Thereone.com released its new styles of sweet 16 dresses; these new dresses sell well in the European market and got good reviews from customers. Today, the company offers great discounts on these new dresses to meet customers' needs.
These new sweet dresses are designed in different patterns, styles and colors. The design staff from Thereone.com has incorporated the latest trends in this assortment, so that ladies can find their favored prom dresses effortlessly to display their finest figures.
A customer from Chicago said, "I received my dress today, and the dress is very fashion. It is extremely high quality, beautifully made, affordable and quickly delivered. I am very satisfied with the dress. I will convince my other friends to purchase their dresses soon."
In addition, the company offers similar discounts on its thousands of different styles of wedding dresses, such as colored wedding dresses, princess wedding dresses, beach wedding dresses, mermaid wedding dresses, and more.
About Thereone.com
Established in 2009, Thereone is a manufacturer specialized in the development and production of women's clothing such as wedding dresses and party dresses for girls. All of our products comply with international quality standards and are greatly appreciated in a variety of different markets throughout the world.
View more information, please visit http://www.thereone.com