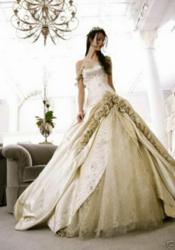 Thdress.com Announced New Styles of A-Line Wedding Dresses
(PRWEB) June 07, 2013
On June 7, Thdress.com, a credible online shopping store for wedding dresses and wedding party dresses, released new styles of A-line wedding dresses.
Last month, Thdress.com launched A-line wedding dresses promotion for 2013 and provided a great discount on these dresses. Today, this company released its new styles of A-line wedding dresses.
As usual, these new products all have great competitive power and high quality; they are aimed at attracting more customers. A-line wedding dresses have been popular for several centuries with numerous styles designed by many top designers. A-line wedding dresses at Thdress.com have the top quality and simple appearance. Customers can find the best wedding dress at Thdress.com.
In addition, Thdress.com is offering more than 3000 different styles of women dresses, including vintage wedding dresses, beach wedding dresses, colored wedding dresses, strapless wedding dresses, and princess wedding dresses and so on.
About Thdress.com
Established in 2009, Thdress.com is a manufacturer specialized in the development and production of women's clothing such as wedding dresses and party dresses for girls. All of our products comply with international quality standards and are greatly appreciated in a variety of different markets throughout the world.
View more information, please visit http://www.thdress.com