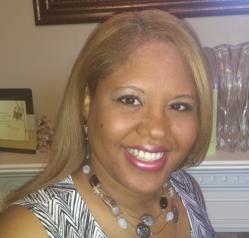 Happy clients of Fatty Girl Wraps are given the opportunity to sign on with the company as an independent distributor and benefit from the mutual success of the brand.
Atlanta, GA (PRWEB) June 07, 2013
Ronelle Jacques of Fatty Girl Wraps has just announced their New Loyal Customer price of $59 for a box of 4 It Works Global Body Wraps. It Works Global Body Wraps have become the talk of the weight loss industry as customers continue to post stunning before and after photos on social media.
It Works Body Wraps are applied directly to the targeted area and or wrapped in place for a minimum of 45 minutes. Ronelle Jacques of Fatty Girl Wraps says she is very excited to offer four body wraps at the loyal customer price of $59 because it allows more customers to try the body wraps at nearly half the retail cost.
"Like many of my distributors I started out as a loyal customer who was able to buy four body wraps for $59. This low price point allowed me to try the body wraps without spending too much, and time measure my results. After two successful wraps, I decided not only to buy more body wraps, but to also become a distributor for It Works Global."
Ronelle Jacques went on to say that It Works Body Wraps are not for everybody, only those who are committed to a total healthy lifestyle.
The normal price of four It Works Global Body Wraps is $99, but customers signing up at http://www.FattyGirlWraps.com can get the Loyal Customer Price of $59.
Ronelle Jacques says she is enjoying the spike in Loyal Customers enrollments, and it serves as proof that It Works Body Wraps are really out there working!
"We are really impressed with the large amount of customers who have decided to sign up for our Loyal Customer program; it really speaks to the quality and proven results of It Works Body Wraps. We never made the claim that our body wraps will work for all customers, but for those committed to a new healthy lifestyle, then our brand is the perfect fit."
It Works Body Wraps achieve maximum results when the wrap pads are applied directly to the targeted area, and then sealed in with saran wrap. At the core of all natural ingredients is a detoxifying blend designed to assist the body normal fat burning ability, while attacking cellulite pockets.
It Works Body Wrap Distributors
Founded in 2001, It Works! Global is an innovative leader in the direct sales/network marketing industries that offers health, wellness, and skin care product lines that produce instant results. It is widely recognized for their world's first-to-market product, the It Works! Wrap—a contouring product that can tighten, tone, and firm any area of your body in as little as 45 minutes.
Direct Selling News, based in Lake Dallas, Texas, ranked the local It Works Global 56th on its list, citing $200 million in annual sales. It Works! Global sells dietary supplements and weight loss body wraps to independent distributors worldwide who, in turn, sell the products to consumers. Earlier this year, It Works — one of Southwest Florida's fastest-growing companies — bought a new 36,000-square-foot headquarters overlooking the Manatee River in Palmetto.
Fatty Girl Wraps even offers free delivery to customers looking for It Works Body Wraps in New Orleans, Mandeville, and Metairie Louisiana. For more information on where to purchase It Works! Global Body Wraps please visit http://www.FattyGirlWraps.com.