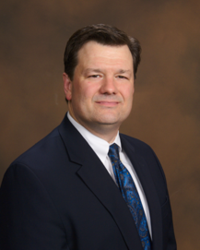 Without introducing and documenting post-discharge follow-up, it will be difficult to monitor this patient satisfaction indicator.
Collierville, Tennessee (PRWEB) June 20, 2013
In recent years, the federal Surgical Care Improvement Project (SCIP) has put the performance of hospital surgical teams under close scrutiny. Payment for surgery services has increasingly been linked to various quality measures. Now, the quality of care provided by anesthesiology teams has been drawn into the federal spotlight. The pay for performance measures under the Affordable Care Act will be a sea change for anesthesia practice. Anesthesiologists will no longer be paid solely on the basis of the number of surgeries they cover. Instead, their payment will be tied to the patient's outcome and satisfaction for the entire episode of perioperative care.
As a provision of the Affordable Care Act, CMS (the federal agency responsible for Medicare) has provided a financial incentive for anesthesiologists who demonstrate superior patient outcomes (1% in 2013, 0.5% in 2014). While Medicare's pay for performance model currently offers a carrot, the stick is not far behind. Negative payment adjustments for 'substandard' outcomes, as measured against benchmarks, will begin this year at -1.5%, ramping up to -2% in 2016 and beyond. An anesthesiologist billing $200,000 of allowable services in 2016 has $4,000 at risk, should outcomes be poor or reporting inadequate. Contracts between hospitals or health plans with anesthesiology groups may also use the stick approach to quality improvement, withholding a portion of funds from anesthesiology groups if patient outcomes are substandard based on their chosen quality indicators.
To complicate matters, the quality indicators against which the work will be measured will change annually, and it is likely that different payers will measure different indicators. The Anesthesia Quality Institute (AQI) has identified 26 quality indicators that are likely to be included the first iteration of Pay for Performance. In the midst of all these changes, how can hospitals and their surgical and anesthesiology teams work together to improve patient outcomes – and avoid financial penalties?
Richard Doss, Business Strategist at LifeWings Partners, LLC believes that some of these quality indicators may be difficult to document without altering what and how the hospital tracks. For example, the measurement of patient satisfaction in the Affordable Care Act includes assessing postoperative nausea and vomiting. Doss notes, "Nausea and vomiting may not occur until after the patient is released from hospital. Depending on the patient's follow-up, the hospital may not even be aware of the patient's reaction to anesthesia after discharge. Without introducing and documenting post-discharge follow-up, it will be difficult to monitor this patient satisfaction indicator."
LifeWings Partners assists hospitals and clinics to implement high-reliability systems to assure quality of patient care and efficiencies in care delivery. LifeWings uses Crew Resource Management (CRM) principles, including training in teamwork, communication, situational monitoring; and the routine usage of checklists, standardized handoffs, algorithms, and protocols. "We put systems in place to measure and track both operational and patient outcomes, including cost, quality, delivery, safety, and satisfaction," says Doss. "Through our CRM implementations, we help every staff member understand that their actions affect both patient safety and the institution's bottom line. Greater standardization of care delivery yields both higher quality of care and greater efficiency."
CRM has been extremely effective in the U.S. commercial airline industry in reducing accidents that are related to human error and poor teamwork. CRM has contributed to an 86% decrease in the risk of dying on a U.S. major jet air carriers since the 1990s. CRM-based team training has an excellent track record in overcoming communication and collaboration causes of adverse events in such high-risk/highreliability industries as aviation, nuclear power, and military operations. In recent years, some hospitals have begun to embrace the rigor of CRM principles, documenting reductions in areas such as surgical mortality, adverse events, and OR delays.
CRM can prepare hospitals and their surgical and anesthesiology partners to weather this sea change in payment strategies by improving patient outcomes, patient satisfaction, and cost-efficiencies. The staff at LifeWings Partners is available to assist your team. More information, see the LifeWings website: http://www.saferpatients.com.
About LifeWings Partners LLC:
LifeWings Partners was founded by a former U.S. Navy Top Gun instructor, a commercial airline pilot, and two physicians who are former NASA astronauts. LifeWings' practical and effective teamwork training programs are highly effective in reducing human error and currently involve the training of more than 13,000 high-performance medical team members per year. Measurable results are found in all LifeWings' initiatives. To find out more, please visit http://www.saferpatients.com or https://www.facebook.com/LifeWingsSaferPatients.