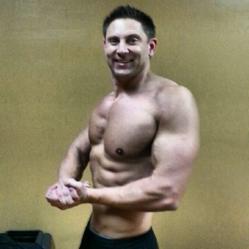 Monroe Wisconsin (PRWEB) June 07, 2013
Scott Tischler of Tischler Brothers Fitness unveils the three secrets to keeping a workout program going strong.
1. When starting a weight loss regiment remember to take it slow. The body can be willing but the mind may not be. One of the big mistakes that is made when starting to work out after a long lapse is to go too hard too fast. Being sore is a good thing; it means that the body is repairing itself and will be stronger after it is repaired. Even though this is a good thing, it can be discouraging to be too sore and will discourage those from continuing to work out.
2. It is important to get the proper amount of sleep. Most adults do not get the proper amount of sleep every night. It is imperative to get eight hours of sleep every night. The body does most of its repairing during its REM cycle. Getting the proper amount of sleep will make the world of difference.
3. Proper diet and hydration is the key to success. Exercise is important however, weight loss comes from diet and exercise. Having the proper nutrition is an important part of any weight loss New Year's resolutions.