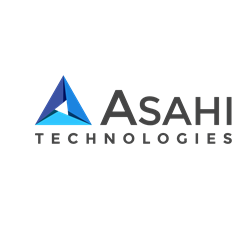 Our core technical expertise, bundled with premium creativity, adds impact, zing, and maximum visibility to the client's website.
New York (PRWEB) June 07, 2013
In today's business-critical environment, companies are vying for online visibility, maximum number of customers and enhanced return on IT investments like never before. Consequently, it has become imperative to have a perfect result-oriented website design that can effectively showcase business offerings and magnetize viewers. Addressing this need is Custom web development that not only brings quality traffic but also provides out-of-the-box websites with fresh, unique and meaningful content to engage potential customers. An appealing website, with the right blend of functionality and creativity, can enhance online presence significantly. The key lies in developing a website that can shorten the process of message consumption, initiating quicker interaction and transactions with a better return on investment. Such developments not only enhance the client's faith on profitable ventures but an end user also finds the website imparting precise information as per searches. And to help online entrepreneurs achieve online success with advanced web based solutions, the NY based tech firm has launched custom web development services at competitive pricing plans.
While the significance of effective web development is paramount in achieving business objectives, merely having an appealing website design is not enough to drive the larger global audience. Advanced technology integration is the key, which can be achieved with professional web development services. The web designers at Asahi technologies can transform business ideas into reality by using their creative talent and knowledge of website standards and practices. The custom web design solutions will get web sites up and running with minimal effort, enabling business to start selling online without more ado.
At Asahi Technologies, the developers offer customized web development services, particularly based on the requirements and core business objectives. With a perfect blend of creativity and modern technologies like PHP, ASP.net, Flex, Flash, etc, they develop custom websites that not only facilitate effective and easy interaction with the customers, but also aid in achieving business objectives. The Websites are unique and eye-catching, designed by using latest web designing tools like Web 2.0 that empowers clients to represent themselves confidently in the global arena to generate more revenue. Focusing on all the aspects of managing a web project involving Web Design and Development life cycle, the firm ensures a powerful web-based solution to manage today's emerging Internet scenario.
Speaking on the launch of the services, Mr Vinod Subbaiah, the CEO and founder of Asahi Technologies said, "Being a reputable web development company, we are focused on developing websites that feature fast-loading, appeal, user-friendly interface, and search engine optimization. Our core technical expertise, bundled with premium creativity, adds impact, zing, and maximum visibility to the client's website."
To help firms learn more about custom web development, Asahi Technologies provides free online consultations to clients letting them understand their development options.
About Asahi Technologies
Asahi Technologies is a New York based web design and development firm that provides software consulting and Web solutions to small and medium level businesses all across North America. Asahi Technologies specializes in responsive design, cloud computing, online marketing, mobile application development and open source technologies. Under the leadership of Mr. Vinod Subbaiah, who himself started his career as a software programmer, Asahi Technologies' team comprises of experienced software professionals having extensive knowledge of technology with B2C and B2B operations. The firm's headquarters is located in New York City, NY.