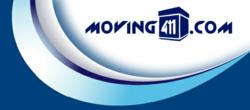 In addition to long distance movers, Moving411 also list companies on their newly updated database which transport cars.
(PRWEB) June 09, 2013
Moving411.com is an online resource and directory that brings the residents of Illinois and its areas information about long distance moving companies. Time and again, many people are forced to move across states, sometimes even to foreign countries because of their jobs. At such times, it would not do to seek companies that serve the local cities only. Many customers regard moving, even locally, with trepidation. The thought of moving long distance simply puts them off.
Customers are advised to ensure that the companies they hire to move them long-distance are experienced. Even local moves require experience but long distance needs a different type of experience. Moving411.com only lists companies which have been pre-screened and that can be trusted to move valuables. These companies are also licensed to travel across statelines. With the plethora of moving companies claiming to offer the best services, it has been a bit hard to get the best one, but this directory makes it easy for customers.
The problem of moving house, office or even transporting the car long distance has now been solved. This is not a task that can be left to the regular movers because they will not have the capacity for such big moves. Now, finding long distance moving companies close to any area in Illinois is as easy as a click of the mouse.
Customers are advised to get the no cost estimates from several moving companies first so that they compare the prices charged and the services offered. The cheapest price for moving may not be best but at the same time, the highest price does not necessarily mean that those movers are the best. Overall, the cost that will be determined by the distance traveled and the size of the move.
In addition to long distance movers, Moving411 also list companies on their newly updated database which transport cars. For special cars that owners would not like to be scathed by the wear and tear of the highway, it is necessary for them to be transported by closed carriers. Moving other items is easy but when one or two cars are thrown in, the moving becomes very confusing. Many people do not want the mileage to build up on them by driving them to the new destination. That is why they look for open or closed carrier services to transport their car to their new destination.
Customers should insist on insurance and a very experienced team of moving personnel. Some of the items being moved may be irreplaceable. In many instances, it is better to evaluate the services being offered and compare that against the price. If necessary, customers should not fear to pay a little more for more features in the moving package.
This resource offered by http://www.Moving411.com is meant to help people who would like to move to or from Illinois, or from any part of the nation, to find credible long distance moving companies to entrust with their valuables. It lists only pre-screened and professional companies.