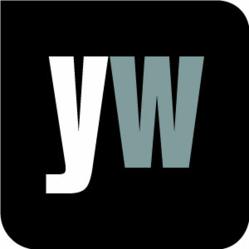 London, UK (PRWEB UK) 26 June 2013
According to a new government report, which was released 23rd May, teen birth rates in the United States are dropping sharply, especially among Hispanic teens. Overall, the rate of birth among teens aged 15 to 19 dropped by nearly one half from 1991 to 2011 – from about 62 births for every 1,000 teens to 31 births for every 1,000. From 2007 to 2011, the most recent time period studied, rates fell 25% , from 41.5 to about 31.
"It's good news, but it shows there is still much that needs to be examined and done," said Brady Hamilton, a statistician at the US National Centre for Health Statistics and a co-author of the report. "There are still areas where teen births are high and that needs to be examined in greater detail." For instance, state policymakers could use the information to address changes to their education programmes. (http://www.healthfinder.gov/News/Article/676628/us-teen-birth-rate-plummets-report)
With this in mind, Yourwellness Magazine explored solutions to unplanned pregnancies. According to Yourwellness Magazine, solving a problem like teenage girls getting pregnant has been an issue for an incredibly long time and it's drastically altered the lives of young women who, had they been better prepared or had more of a choice in the matter, may have taken very different paths.
Yourwellness Magazine detailed, "The American Academy of Paediatrics have announced that young women should be pre-prescribed with emergency contraceptives, as this would make them far more likely to use them and reduce the risk of pregnancy. If used within 120 hours of un- or under protected sex, emergency contraceptives can remove the chance of unwanted pregnancies."
Yourwellness Magazine noted that emergency contraceptives have an overbearing potency, meaning that they shouldn't be used too often, and they lack effectiveness on the transmission of STD's. However, providing GP's were to talk to their patients and effectively explain the pros and cons of the contraceptives, Yourwellness Magazine noted this may not be an issue and it could well help many young women.
To find out more, visit the gateway to living well at http://www.yourwellness.com, or read the latest issue online at http://latestissue.yourwellness.com.