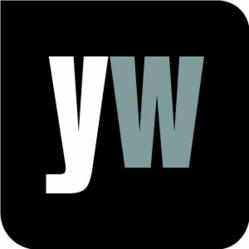 London, UK (PRWEB UK) 27 June 2013
According to research published in the journal Psychological Medicine, researchers in Canada have identified a characteristic that may be unique to borderline personality disorder: a tendency to misinterpret emotions expressed by the face. This is significant because symptoms of borderline personality disorder often mimic traits of other psychiatric disorders, complicating diagnosis and treatment. A smaller study conducted by Ruocco's team, which is not yet published, found that individuals with borderline personality disorder also reported mild expressions of sadness as more intensely sad than others do. (http://www.healthfinder.gov/News/Article/676507/people-with-borderline-personality-disorder-may-misinterpret-facial-emotions)
Anthony Ruocco, a clinical neuropsychologist and assistant professor at the University of Toronto, recently discussed the study at conferences last month co-sponsored by the National Education Alliance for Borderline Personality Disorder in Boston and New Haven, Connecticut. He explained patients with borderline personality disorder "have difficulty processing facial emotions and will see a negative emotion on a neutral face. This is not seen in bipolar disorder or schizophrenia." (http://www.healthfinder.gov/News/Article/676507/people-with-borderline-personality-disorder-may-misinterpret-facial-emotions)
With this in mind, Yourwellness Magazine explored how the mind is trained with regard to emotional responses, and how readers can retrain their minds to respond differently. According to Yourwellness Magazine, "There are many aspects to personal growth and development that are important if you are to be successful…One vital aspect of personal growth and development is that you need to train your mind. Unless you develop a mind that equal to the demands of greater success, your success will be short lived."
Yourwellness Magazine outlined the areas where mind power can be used for personal growth and development:
1. Beliefs. Values and beliefs have a powerful effect on behaviour. If a person limits their belief in themselves, they are never going to achieve anything, and their emotional wellness will suffer.
2. Breaking previous conditioning. Some past conditioning may give a person a habit of thought that will hinder progress, as it affects the way they process and respond to information.
To find out more, visit the gateway to living well at http://www.yourwellness.com, or read the latest issue online at http://latestissue.yourwellness.com.