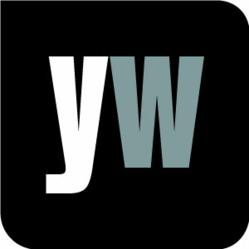 London, UK (PRWEB UK) 28 June 2013
According to a new US government survey, based on more than 67,000 Americans ages 12 and older, roughly one in five parents think they have little control over whether their teens take up smoking, drinking or illicit drug use. The survey also found that one in every ten parents has not talked to their teens about tobacco, alcohol or other drugs – even though two-thirds of these same parents believe such a talk might sway their child away from these substances. (http://www.healthfinder.gov/News/Article/676722/parents-underestimate-influence-over-teens-substance-abuse-survey)
In a Substance Abuse and Mental Health Services Administration (SAMHSA) news release, made public on May 24th, administrator Pamela Hyde commented, "Although most parents are talking with their teens about the risks of tobacco, alcohol, and other drugs, far too many are missing the vital opportunity these conversations provide in influencing their children's health and wellbeing. Parents need to initiate age-appropriate conversations about these issues with their children at all stages of their development in order to help ensure that their children make the right decisions." (http://www.samhsa.gov/samhsanewsletter/default.aspx)
With this in mind, Yourwellness Magazine explored ways to set clear expectations for children. According to Yourwellness Magazine, "One of the causes of this problem is the inconsistent parameters about what acceptable behaviour is and what isn't. This can create confusion and frustration on both sides. Therefore, defining clear expectations regarding what's acceptable behaviour and what isn't is very crucial to successfully teaching your child right from wrong."
Yourwellness Magazine outlined three steps parents can take to set clear boundaries:
1. Sit down with the child well in advance and line out the expectations and penalty of disobeying. Put it in their mind that there is opportunity for negotiation at the time of the infraction, and discipline will be firm.
2. Discuss rules openly and honestly when they're being set so that an agreed upon action will be forged that both parents and child can agree upon.
3. If it's necessary, make a formal deal between parent and child. Lay it all out on paper, in words the child can clearly understand.
To find out more, visit the gateway to living well at http://www.yourwellness.com, or read the latest issue online at http://latestissue.yourwellness.com.