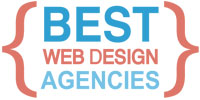 Thirty Best Web Development Companies Named by bestwebdesignagencies.com for June 2013
(PRWEB) June 07, 2013
The independent authority on web design and development, bestwebdesignagencies.com, has released the list of the thirty best web development companies for the month of June 2013. Each month the independent research team at bestwebdesignagencies.com evaluates and ranks the best web development companies through the use of a proprietary evaluation process. Businesses looking for effective web development companies visit bestwebdesignagencies.com to find companies that have been evaluated by an independent third party.
The Thirty Best Web Development Companies for June 2013 are:
1) 118id
2) RazorIT.com
3) Net@Work
4) 352 Media Group
5) iProspect
6) OneIMS – Integrated Marketing Solutions
7) W3trends
8) Imulus
9) Netmark.com
10) Dotcomweavers
11) LevelTen Interactive
12) 2advanced.com
13) DeepBlue
14) Finer Design
15) Tytorean
16) Techno Blue
17) NFINITY Web Solutions
18) Pixel Crayons
19) Ocular Concepts
20) Sales & Marketing Technologies
21) MEA Digital
22) PowerWebResults.com
23) Saathiva Creations
24) Lounge L:izard Worldwide
25) Alliance Tek
26) Atomic Design
27) Iflexion
28) Intercon Solutions
29) InteliSystems
30) Adaptivity Pro
The process for evaluating and ranking the best web development companies involves the use of a set of evaluation criteria consisting of five areas of evaluation associated with successful web development projects. The five areas of evaluation are comprised of areas including development standards, browser compatibility, code security, services, and customer support. bestwebdesignagencies.com also connects with clients of the top web development companies in order to obtain their unique opinions and perspectives on the services which they use.
About bestwebdesignagencies.com
bestwebdesignagencies.com is an independent research firm with a dedication to providing a list of the best web design companies and web development firms in the industry. Through meticulous research and developed methods for evaluating and ranking companies, bestwebdesignagencies.com has provided customers of web design and development services with a great resource to find a top performing web design company. Evaluations are carried out by a specialized team of researchers who examine thousands of applicants each month. bestwebdesignagencies.com provides their rankings free of charge to companies and individuals searching for a quality web design firm or looking for other design and development services with updates being provided on the first of each month. The website also provides information and resources for those looking to learn more about web design and development services.
To view the rankings of the best web development companies visit:
http://best-web-development-company.bwdarankings.com/
Those interested in applying for the rankings can visit:
http://www.bestwebdesignagencies.com/rankings/web-design-agencies/apply-for-ranking