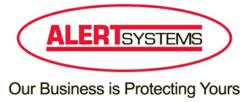 It can be disheartening when something you've worked hard on is stolen or destroyed and this incident highlights how anything could be a target to vandals and thieves
(PRWEB UK) 11 June 2013
Owners of a village MOT centre have released CCTV images of a man stealing flowers and shrubs from an award winning garden in Hertfordshire during the early hours of May 22 – reports the Herts Advertiser.
The Herts Advertiser reports CCTV captured the man parking near the garden at around 2am, before beginning to uproot pansies and shrubs and placing them in his car. The man was seen ducking behind the wheel of his car to avoid being spotted by passing cars.
The newspaper details how the family owned business had recently revamped the old overgrown garden with slate stone, flowers and shrubs, winning them a 'highly commended' award in the business gardens section of the Redbourn in Bloom competition last year.
A spokesperson from AlertSystems said:
"It can be disheartening when something you've worked hard on is stolen or destroyed and this incident highlights how anything could be a target to vandals and thieves. Having security systems in place can help deter these criminals and in the case of a CCTV security system, provide the evidence and proof needed to identify the people behind the incident. For example, the distribution of this footage may help with enquiries to find the culprit."
AlertSystems manage and maintain over 5000 security installations throughout the UK and are specialists in providing business security solutions. Offering professional service and a complete range of security services such as monitored alarm systems, Automatic Number Plate Recognition and Avigilon CCTV security systems. AlertSystems offers effective and reliable solutions to security problems.