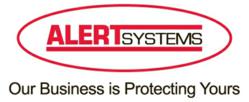 Health and Safety at work requirements mean that organisations need to ensure they have taken all reasonable precautions to reduce the risk of accident and injury on their premises. This even extends to unwanted trespassers
(PRWEB UK) 12 June 2013
A drunken man was detained overnight after he was caught breaking into Dublin Zoo to get his football back – reports the Irish Independent on June 5.
Security staff at the zoo noticed the man on CCTV near the African Plains section around 10.30pm on June 3. Among the animals in the enclosure are rhinoceros, giraffes, chimpanzees and zebras. The man has since said he deeply regretted the incident and was not intending to come into contact with the animals.
As suppliers of commercial security systems, AlertSystems stress the importance of a monitored CCTV security system to pick up and locate trespassers at the earliest opportunity.
A spokesperson from AlertSystems said:
"Health and Safety at work requirements mean that organisations need to ensure they have taken all reasonable precautions to reduce the risk of accident and injury on their premises. This even extends to unwanted trespassers. Security teams responsible for monitoring large areas rely on a sophisticated and HD CCTV security systems to quickly identify any unusual behaviour day and night. Systems such as the Avigilon are ideal for mobile security teams as it allows for both live and recorded images to be viewed live using smartphones or tablets."
AlertSystems manage and maintain over 5000 security installations throughout the UK and are specialists in providing business security solutions. Offering professional service and a complete range of security services such as monitored alarm systems, Automatic Number Plate Recognition and Avigilon CCTV security systems. AlertSystems offers effective and reliable solutions to security problems.