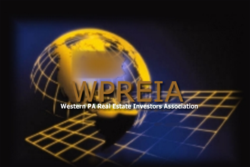 "Jay Conner is the best speaker that I have seen on stage"
Pittsburgh, PA (PRWEB) June 10, 2013
Jay Conner is America's leading expert in the areas of private money, private lending, and automation. He is being recognized for his educational contribution in each of these areas. Mr. Conner was a keynote speaker at the Western Pennsylvania Real Estate Investor's Association 2012 Financial Freedom, where he spoke to a standing room only crowd of Pittsburgh real estate investors. A survey of club members taken after the event found Jay Conner to be the "most likable" speaker, as well as the "most informative" speaker.
The Western PA Real Estate Investors Association is a Pittsburgh centric club of real estate investors who come together for educational opportunities. The club promotes the concept of financial freedom through real estate investing. On a semi-annual basis, WPREIA bring in nationally known real estate educators for a lecture series that is called the Financial Freedom Series.
Jay Conner was selected to speak at the 2012 Financial Freedom series because he has a reputation for integrity, and he has a national known reputation of teaching success. Jay has taught thousands of investors across America to raise private money for their investing needs. The reason Jay is so good at teaching, is because Jay's entire business model is anchored by his ability to raise private money for other investors.
The story of Jay Conner and private money is semi-legendary in the real estate world. Jay went to his bank one day to find out that his lines of credit had been eliminated. So without any warning, Jay had no access to the funds that were the lifeblood of his home rehab business.
Jay Conner chose to pivot rather than fold. He managed to raise over a million dollars in the next ninety days to keep his business alive, and a teacher was born. According to Josh Caldwell of Caldwell Holdings "everything I do in private money, I learned from Jay. He taught me how to help people and that is the core of private money. You help people by giving them a better rate of return that they could get for any traditional investment, and you do it safely by securing it with real property. I used the same technique to raise money for my marketing company Zebulon Tech, and I owe it all to Jay Conner".
Jay and his wife Carol Joy, travel all across the United States teaching investors how to do what Jay does. Jay even has a product where he teaches investors how to automate their business so that they can still make money without being present. His automation package is a very powerful tool, and investors are standing in line to learn about it.
Also receiving an award in the real estate educator category is rehab expert Robyn Thompson.