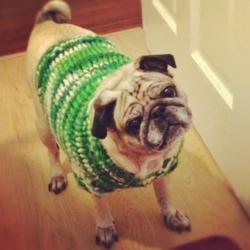 Comfort care for older pets is an important part of maintaining a high quality of life
Fairfield County, CT (PRWEB) June 07, 2013
According to Dr Craig, many people with older dogs and cats want to be sure they are comfortable and not suffering in the final stage of life, but are not always sure about the options available or the signs that their pet might not be thriving. At two pet-related events this weekend in Fairfield County, CT pet owners will have the opportunity to meet Dr Craig and ask questions about their pets' quality of life issues and end of life planning.
Rain or shine, The Greenwich Kennel Club is holding their All-Breed Dog Show, Obedience & Rally Trial on Saturday, June 8, 2013 at Taylor Farm Park, Canfield Ave. & Calf Pasture Beach Blvd. East Norwalk, CT. Dr Craig will be at the Gentle Goodbye booth all day for questions. For more information about the dog show hours and other details, visit the The Greenwich Kennel Club web site.
The house call veterinarian will also have a booth on Sunday, June 9th at a free family pet festival. New Canaan Dog Days The outdoor event, held on Cherry Street, will have activities from 12 pm to 3 pm to benefit Norwalk's PAWS Shelter.
"Comfort care for older pets is an important part of maintaining a high quality of life", said Dr Craig, "Controlling pain, improving mobility and minimizing the anxiety that often comes with increasing frailty of older pets is essential." Often times, in addition to traditional veterinary care, I can offer simple tips and tricks to help make an older dog or cat more comfortable.
Gentle Goodbye Veterinary Hospice & At-home Euthanasia is a mobile veterinary service owned and operated by Dr.Mary Craig in Westchester County, NY and Fairfield County, CT that offers in-home hospice and end of life care for pets.