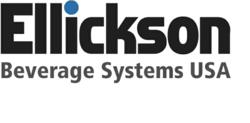 Buffalo, NY (PRWEB) June 08, 2013
Ellickson, has announced their launching of a National Sales Program in the USA market, coming Monday June 17, 2013.
Join Ellickson USA to celebrate with an exciting launch party combined with comprehensive training on all Ellickson's revolutionary beverage products.
Date: Monday June 17,2013
Location:
Lagerhaus 95
95 Perry Street Buffalo NY 14203
716-200-1798
lagerhaus95.com
Times:
Training: 2:00PM to 5:00PM
Launch Party: 5:00PM to 7:00PM
Ellickson USA's products, Draft Table, Beer Wall & BevDok have gained such a following that they will be featured again on Spike TV's Bar Rescue this coming season.
Ellickson's state-of-the-art, innovative technologies enhance the commercial performance and social dynamic of bars, restaurants, hotels and hospitality businesses.
Ellickson is excited to officially launch in the USA, and will have senior company representatives present at this event.
For more information, please visit: http://www.EllicksonUSA.com
Contact:
Bill Toth
CEO, Ellickson USA
(716) 345-1888
bill(at)ellickson(dot)com
Darryl Kavanaugh
President, Ellickson USA
443-315-7330
dkavanagh(at)ellickson(dot)com