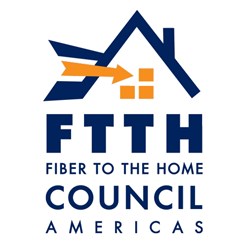 Connecting bandwidth-hungry communities and forward-thinking telecoms with the solution providers who can help show them the way to success.
Washington, DC (PRWEB) June 10, 2013
The quest for ultra high speed broadband will move into high gear in September when more than 2,000 leaders from across the broadband industry meet in Tampa, FL, September 30 – October 2 for the 2013 Fiber to the Home (FTTH) Conference & Expo.
According to the FTTH Council Americas, the organizer of the annual event, the conference's highly acclaimed learning program will feature new elements, including an enhanced focus on helping FTTH service providers leverage their fiber advantage into higher customer demand and profitability. Also new this year is The Community Toolkit: Getting Gigabit for Your Town, a program track dedicated to offering practical information and how-to advice to civic leaders and local telecoms that are looking to deploy ultra high speed, all-fiber networks.
"As we saw in our initial Community Toolkit Conference last week in Kansas City, where we hosted representatives from hundreds of communities across the continent, fiber is now widely recognized as the linchpin for business success, economic growth and a better quality of life," said Heather Gold, the FTTH Council's President. "With that in mind, our annual conference will focus on connecting bandwidth-hungry communities and forward-thinking telecoms with the solution providers who can help show them the way to success."
"Anyone who was not able to join us in Kansas City can get a similar learning experience in Tampa, as well as access to North America's biggest and best trade show devoted to all-fiber connectivity," said Gold.
With the theme "FTTH: Empowering Innovation," the conference will offer discussion panels, interactive presentations and keynote addresses focusing on the latest FTTH technologies, deployment techniques, and high-bandwidth applications that service providers and network operators can use to boost customer demand and assure the success of their networks. Other sessions will explore FTTH developments in Canada and Latin America, as well as in other regions of the world.
The event will combine a 130-exhibit trade show with a special "World of Applications" exhibit featuring hands-on demonstrations of next-generation applications and services enhanced by all-fiber connections.
The opening keynote for this year's conference will be Tom Koulopoulos, chairman and founder of Delphi Group, a Boston-based think tank providing advice on leading-edge technologies and futures to global 2000 organizations. Koulopoulos is the author of the book Cloud Surfing, which looks at the dramatically changing forces and behaviors that are driving the way we work, live, and play in the hyper-connected cloud.
"Whether you are talking about business success for telecommunications providers, economic development in communities or the future competitiveness of nations, all-fiber connectivity has moved right to the center of the discussion. And this is the one event of the year where the entire fiber to the home industry gathers under one roof to plan our high bandwidth future," said Dave Kiel of Corning Cable Systems, the chairman of the 2013 FTTH Conference & Expo.
According to the FTTH Council, nearly 10 million households in North America are now connected to fiber to the home networks. More than 20 network operators are now offering gigabit connectivity to their subscribers, including Google Fiber, which recently announced it would expand its gigabit services from Kansas City to Austin, TX and Provo, UT.
Details on the track sessions and panels can be viewed on the conference website, where online registration is now open.
Attention reporters and editors: If you would like to apply for media credentials to cover this conference, please send an email request to media(at)ftthcouncil(dot)org.
Viamedia is Year-Round Platinum Partner of the 2013 FTTH Conference & Expo. ADTRAN, Corning, Dycom and OFS are Year-Round Gold Partners, and Graybar and TE Connectivity are Year-Round Silver Partners.
About the Fiber to the Home Council Americas
The Fiber to the Home (FTTH) Council Americas is a non-profit association consisting of companies and organizations that deliver video, Internet and/or voice services over high-bandwidth, next-generation, direct fiber optic connections - as well as those involved in planning and building FTTH networks. Its mission is to accelerate deployment of all-fiber access networks by demonstrating how fiber-enabled applications and solutions create value for service providers and their customers, promote economic development and enhance quality of life. More information about the Council can be found at http://www.ftthcouncil.org.