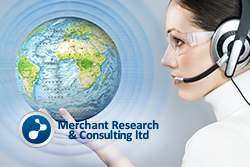 London, UK (PRWEB) June 07, 2013
The global market for melamine overcame challenges created by the economic slump rather quickly. Region-wise, Asia represents the top manufacturer of melamine. Its share in the global production was estimated at 60 percent in 2012, with China being the major melamine-producing country. The country continues to increase its melamine capacity. For instance, a new melamine plant is to be constructed in Xinjiang.
Merchant Research and Consulting Ltd., a truly global specialist in investigating all aspects of the chemical sector and related industries, is happy to offer its monthly market monitoring service covering the latest trends of the melamine market.
Melamine Market Monthly Monitoring Report Details:
Price: USD 250.00 (1 month), USD 2,990.00 (12 months)
Issued: monthly
http://mcgroup.co.uk/monitoring/melamine
Special offer:
Subscribe to one-year monthly monitoring service till June 30, 2013 and get 3 extra months for free!
Melamine Market Monthly Monitoring Service is aimed to provide thorough overview of the product market on a regular basis. Every month market snapshot together with historical data brings a proper understanding of the market and helps to stay informed about changes in it.
Melamine Monthly Market Monitoring covers:

Major events in the melamine market worldwide and by regions
Market Highlights
Analytics
Statistics
Regulatory
Etc.
Latest activities of Melamine market participants
Innovations & Technologies
IPO, M&A
Plants & Projects
Financials
Etc.
Melamine prices by region on a weekly basis plus one year historical data
Reasons to buy:
Stay abreast of the latest events related to the melamine market.
Find out weekly melamine prices by region and one year historical background.
Gain a competitive advantage over other industry players by being informed about their most recent activities such as M&As, product introductions, plant startups, etc.
Discover latest regulatory changes related to the industry.
Other petrochemicals available for the monthly monitoring service include: acetone, methyl ethyl ketone, ethylene, propylene, butadiene, cyclohexane, styrene, benzene, toluene, o-xylene, p-xylene, ethylbenzene, cumene, ethylene, propylene oxide, epichlorohydrin, methyl methacrylate, vinyl acetate, ethyl acetate, vinyl chloride, perchloroethylene.
More information on the market monthly monitoring service can be found at http://mcgroup.co.uk/monthly