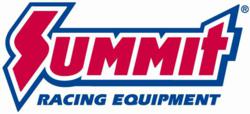 Tallmadge, OH (PRWEB) June 10, 2013
Better cooling for American muscle, made in the USA. DeWitts all-aluminum radiators provide significantly better cooling than traditional copper-brass radiators. They feature two-row cores furnace-brazed in DeWitts' own facility. The cores are made without epoxy, which can turn brittle and fall out, resulting in leaks.
The press-formed end tanks are hand TIG-welded to the cores to eliminate the chance of leaks at the joints. Most applications are available with a built-in transmission cooler for cars with automatic transmissions.
DeWitts Radiators are direct-fit units that use the stock mounts and factory hose connections. They are available in a natural finish or with DeWitts' Black Ice epoxy coating for great looks and protection.
CHEVY APPLICATIONS

1955-57 passenger car
1959-70 full size passenger car
1964-72 Chevelle/Malibu
1962-74 Chevy II/Nova
1967-2002 and 2010-12 Camaro
1956-2012 Corvette
1963-72 C10 pickup, V8 only
FORD APPLICATIONS

1964 5-73 and 1979-2010 Mustang V8
1974-78 Mustang II
PONTIAC APPLICATiONS

PRODUCT LINK
http://www.summitracing.com/search/brand/dewitts-radiator/product-line/dewitts-radiator-direct-fit-radiators?autoview=SKU
Summit Racing Equipment
http://www.SummitRacing.com
1-800-230-3030