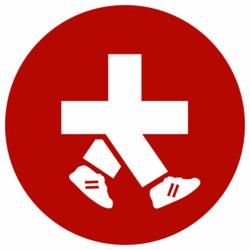 Austin, TX (PRWEB) June 12, 2013
Whether a child is a newborn or in high school, he or she requires a lot of time and energy from the parents. Free time for moms and dads is a rare commodity, and performing exercises is probably not how they want to spend it. But all parents want to live long, healthy lives in order to see their children grow up into adulthood, so it's important to make time for physical fitness and wellness. To give parents a helping hand in their quest for better health, the Austin sports medicine doctors at Medicine in Motion have put together a list of suggestions on how to balance parenthood with physical fitness:
1. Workout at a gym that provides childcare. Many gyms have convenient in-house childcare services that will entertain and, perhaps, offer a few fitness classes for the kids.
2. Make fitness a family affair. Parents want to exercise. Parents want to spend time with their children. Combine the two for a great family bonding opportunity while helping to instill the importance of physical fitness in the kids.
3. Some exercise is better than none. Just because a person doesn't have an hour for working out doesn't mean they should abandon the idea. Go for a quick jog or try The Scientific 7-Minute Workout. A brief but intense workout can have great effects.
4. Be flexible. For those that prefer to attend organized classes, don't skip out on exercise if those times can't be met. Get creative and utilize household objects for weights, download a yoga application for the smart phone or do squats and in-place lunges while cooking dinner.
5. Change the way you think about exercise. This is perhaps more important than any other tip on the list. Exercise has to be seen as a priority for it to become part of the routine. Put it on the to-do list, set reminders on a smart phone or leave a sticky note on the mirror – find a way to be self-encouraging.
Medicine in Motion (MIM) specializes in providing top quality sports medicine in Austin, Texas, for athletic individuals of all ages and levels. The doctors at MIM believe active bodies are healthy bodies, therefore it is the office's goal to keep patients energetic and fit. To that end, MIM provides treatment of injuries and illnesses, including the use of physical rehabilitation; promotes healthy living with personal training and nutrition coaching; and offers comprehensive sports medicine evaluations to optimize health, activity level and sports performance. For more information or for questions regarding sports medicine in Austin, contact Medicine in Motion at 512-257-2500 or visit the website at http://www.medinmotion.com.