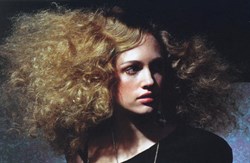 My curly hair was dry and damaged from constantly dying it, then i stopped washing it every day and its never turned looked so amazing natural!
(PRWEB) June 08, 2013
Everyone dreams of waking up, rolling out of bed and volla perfect, frizz-free, curls. Realistically, that is not what the morning of a curly haired goddess usually looks like. TheBeautyPlace.com offers tips and steps to show those curly haired beauties how they can finally set their gorgeous manes free!

For The Product Connoisseur, the experts at TheBeautyPlace.com came up with the best mixology of products to get hair under control. Contrary to popular believe, straightening shampoos and conditioners can be a great way to tame curly hair. Straightening products generally tame frizz which is a must when calming curly hair. They also relax the hair thus creating tightly-wound spiraled, curls. Another great product to help spring curls back into to shape is a curl cream. Generally, curl creams separate and condition hair without weighing it down. Curl creams are specially formulated for curly hair and can be used on wet, damp or dry hair. Lastly, the experts at TheBeautyPlace.com suggest investing in a hair mask. Curly hair lacks a protein called keratin which means that it has the ability to dry out more quickly than other hair types. Using a hair mask with keratin helps to prevent the hair from drying out and reduces frizz.
For The Hands On type of chic TheBeautyPlace.com has the perfect tools and tricks to create curls with minimal damage. According to salon specialists, the best tools to use are the Bio ionic style winders. Because of its Far Infrared technology it seals moisture into the hair and repels humidity. With its NanoIonic Mineral Technology it styles hair up to 50% faster making it unnecessary to repeatedly curl the same strand of hair. In order to gain the most control with little heat the specialist suggests once hair is completely dry, add a few curls on the top layer of hair so it blends in with the natural curls from the bottom layer. Adding just a few perfect ringlets not only keeps damage to a minimum but also, the small dose of heat will defrizz hair making it more manageable.
For The Minimalist, the beauty experts came up the perfect organic concoction. Shampoo is a huge culprit for drying out hair. Shampoo strips the hair of natural oils which in turn leaves hair dry and uncooperative. Research proves that washing hair a maximum of 3 times per week will drastically add more moisture to the hair. It recycles the hairs natural oils back into the hair acting like an anti- frizz serum.
Creating ringlets with no heat, can be done in a few simple steps:
First, place hair in two twist buns while the hair is damp. Then, after a few hours, take the buns down and twist the hair with fingers. Before bed place hair in a twisted high bun in the center of the head, in the morning let hair down and start the day with voluminous ringlets.
Whether a Product Connoisseur, Hands On, or The Minimalist, curly hair can be tamed using a variety of techniques.