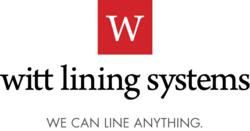 We only make industrial liners and that is why we make the best industrial liners in the industry.
Claremore, OK (PRWEB) June 12, 2013
Witt Lining Systems' President, Andrew Hotchkies, announced today that the company has just released its first technical paper. The paper, titled "When Cheaper Is Not Less Expensive" is the first in a new series of technical papers.
The paper highlights differing manufacturing techniques between cheap lining offerings from other companies and the higher quality manufacturing techniques offered by Witt Lining Systems. Even when using identical material formulations, superior fabrication techniques can lead to longer service life for liners. Areas of a liner, such as bottom corners, differ from low end fabricators versus Witt Lining Systems. This difference in fabrication greatly affects the fit of a liner which can in turn effect the service life.
"Companies that make pond liners or lagoon liners have to use fabrication techniques that allow for fast and inexpensive fabrication. In turn those techniques spill over to industrial liners which actually require a more technical fabrication process. We don't make pond liners, or pool liners, for that very reason. We only make industrial liners and that is why we make the best industrial liners in the industry," said Hotchkies at the announcement. "Our hope is to educate the users of industrial liners that not all liners are made the same. There are great differences in fabrication processes and they can make a big difference in service life and ultimately operating costs," Hotchkies concluded.
The company's intention is to release three or four technical papers a year highlighting different aspects on industrial liners. Future releases look to focus on cost savings of industrial liners versus other coating or lining alternatives. These releases can be found in the "Literature" section of the company's website.
Witt Lining Systems is located in Claremore, Oklahoma. The company manufactures flexible PVC liners used for corrosion resistance in process tanks, storage tanks, vats, sumps, pits, and containment areas. PVC brands include Spectra Blue™ PVC liner, Exceline™ PVC liner and Koroseal® PVC liner along with NSF-61 PVC and LFP CrossFilm™. For more information contact 1-800-323-3335 or visit http://www.wittliners.com.