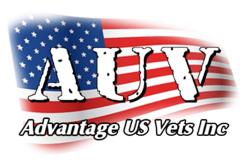 The flagship Advantage US Vets project, the Roots & Sprouts Farmstead, establishes an upstate New York not-for-profit workplace in to hire honorably discharged veterans—and offer them a good paycheck.
Clayville, N.Y. (PRWEB) June 11, 2013
American veterans are coming home every day, only to wind up standing in an employment line. And, sadly, they're joining the hundreds of thousands vets nationwide already in line.
These brave men and women answered the call of national service, often at the high cost of great personal peril and sacrifice. They did a great job: they served us well. But when it comes time for their uniforms to come off and return to civilian life, there is no work. These veterans are America's forgotten heroes.
"Federal, state and local governments promise help. So do companies, large and small. Yet the problem persists. Many Americans assume the Veterans Administration (VA) takes care of all this, but the truth is that the VA is severely underfunded and understaffed, and can't meet all of the needs of veterans. And so, too often, in seeking employment, vets get caught in red tape," said Capt. Mark L. Dyson, U.S. Air Force (ret.), and AUV President.
That's why nonprofits like Advantage US Vets Inc are a vital solution to the problem. As Americans, these veterans fought in our name. Now it's our time to step up with the help they need when and where they need it.
The flagship Advantage US Vets project, the Roots & Sprouts Farmstead, establishes an upstate New York not-for-profit workplace to hire honorably discharged veterans—and offer them a good paycheck. In the process, it creates an innovative model to tackle the pernicious unemployment among those who have selflessly devoted themselves to our country.
To support Roots & Sprouts, Advantage US Vets seeks your donation through its online fundraiser at the IndieGoGo website. All Americans interested in ensuring employment for U.S. veterans are encouraged to give now. By visiting AUV's Indiegogo campaign you can learn more, and make a difference in the lives of those who served us honorably.
"We are taking bold steps to make the farmstead a reality," Dyson said. "We need your donation. Our vets need your help if they are to find their way out of the despair, depression, hunger, and loneliness that besets them as they make the difficult transition to civilian life in today's uncertain economy."
Roots & Sprouts is primed to guide and direct honorably discharged veterans as they take the steps necessary to leave their military lives to become gainfully employed, taxpaying citizens.
They deserve the good life they fought valiantly to defend. AUV's programs are designed to meet the range of needs of returning veterans. Veterans on the farmstead earn competitive local wages and salaries to perform a variety of jobs, from farming, to animal husbandry, to hospitality, and more. With accountability.
Unemployment is an ongoing problem for U.S. veterans. The number of unemployed veterans in February 2013 was 772,000, a decline of only 5,000 from a year earlier, according to federal labor statistics. The issue has been so intractable that it recently attracted coverage from The Washington Post which followed the travails of one National Guard officer trying to secure employment for local veterans in Oklahoma.
Veterans created Roots & Sprouts for veterans, to help them help themselves. They work in a setting, which is safe, attractive and offers assistance, training, experience and companionship. AUV's mission is different, innovative, and holistic. AUV programs offer recognition, respect, responsibility and rewards.
Upstate Central New York is known for its natural beauty, its fertile countryside, and its historic towns and villages. The area offers career, cultural, educational, ad recreational opportunities in every direction.
"We want to provide veterans with good jobs. Through our outreach programs and other activities, we also offer them an overall experience to help them successfully re-enter civilian life," Dyson said.
About Advantage U.S. Vets
Advantage U.S. Vets (AUV) is a veterans' driven non-profit organization aimed at improving the employment picture for recently returning honorably discharged American veterans from all branches of the armed forces. All members of the volunteer Board of Trustees have a veteran connection. For more information, visit advantageusvets.org.
Contact:
Betsy Browne, Executive Director, (315) 737-8685, betsybrowne(at)advantageusvets(dot)org
Scott Nance, Director of Strategy and Public Affairs, (301) 515-0749, scottnance(at)advantageusvets(dot)org