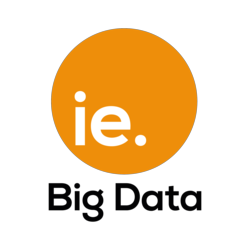 Attendees at this summit will benefit from the diversity across multiple industries
Toronto (PRWEB) June 10, 2013
In this new age of advanced analytics, the responsibility of harnessing Big Data and creating actionable insight has fallen to the data science team. Attendees of the Big Data Innovation Summit on June 20 & 21 have the unique opportunity to share knowledge at Canada's largest executive led Big Data summit. Combining keynote presentations with an interactive format, this summit promises to equip key decision makers with the knowledge to pioneer data driven strategies in their organizations.
Amongst the keynote speakers set to present is Greg Doufas, Director, Insight and Analytics at The Globe and Mail. In his presentation 'Building a Big Data Roadmap,' Doufas will walk through a capabilities development framework necessary to build a Big Data roadmap. The presentation is geared towards helping data science leaders develop a clear, concise and appropriate roadmap, regardless of their industry. There are a number of key issues that will be addressed, such as how to select and build the most appropriate solution for the complex challenges that businesses are now faced with.
As well as a brief overview of 'how' an effective roadmap can be established, this session will also dive deeper into specific elements that a roadmap should contain, exploring the important factors to consider, such as risks, potential pitfalls as well as some best practices to embrace when executing a plan. This will provide key takeaways for attendees to take back to their organizations.
"With a line up of world class speakers set to share their experiences in a diverse and rapidly evolving field, attendees at this summit will benefit from the diversity across multiple industries," said Katie Bilton, International Events Director at Innovation Enterprise. "Attendees will also have access to a library of on-demand presentations, allowing them to relive the conference back at the office."
Other speakers include the Director, Analytics from BlackBerry, Chief Data Scientist at Mailchimp, Analytical Lead at Google and Kobo's Vice President of Big Data. For the full list of speakers, visit: http://theinnovationenterprise.com/summits/big-data-innovation-toronto/speakers
##
About Innovation Enterprise:
Innovation Enterprise, a CFO Publishing company is an independent business-to-business multi-channel media brand focused on the information needs of Senior Finance, Operations, Planning, Strategy, Decision Support & Advanced Analytics executives. Products include IE.Summits, IE.Finance, IE.Analytics, IE.Operations, IE.Strategy, IE.Membership and IE.Insights.
Whether it's delivered online, or in person, everything IE produces reflects the company's unshakeable belief in the power of information to spur innovation.