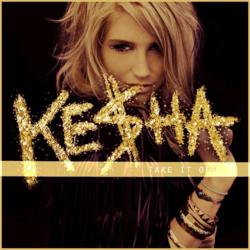 (PRWEB) June 10, 2013
Two of the hottest rappers in recent music history are pairing up for one of the most anticipated concert tours this summer: Pitbull and Kesha, 2013 North American Tour.
While Pitbull and Kesha have both made their mark as party music rappers, in other ways they could not be more different. MTV called their matching up "one of the most unlikely tours in recent memory" (although they did a one-night show in Dallas in February this year as part of a pre-SuperBowl hype event).
Top Dog
A blue-eyed Latino of Cuban descent, Pitbull--whose real name is Amando Perez--released his first album MIAMI in 2004, followed by El Mariel, The Boatlift and the all Spanish-language album Amando, released in 2010. With the release of Planet Pit in 2011, Pitbull hit the limelight. A single from the album, "Give Me Everything" featuring Ne-Yo, Afrojack and Nayer, topped the Billboard Hot 100 within 3 months of its release. Pitbull has spiced his career as singer/songwriter and record producer collaborating with some of the music industry's biggest names--Sean "P.Diddy" Combs, Enrique Iglesias, Jennifer Lopez on "On the Floor" and Christina Aguillera in "Feel this Moment."
Winning Warrior
At age 26, Ke$ha has made a name for herself as hit making singer/songwriter and a performer famous for her ripped and dishevelled stage persona. Early in her career, she sang back-up vocals for the likes of Britney Spears and Paris Hilton; and wrote music for other artists while supporting herself as a waitress. Meanwhile she wrote 200 songs for her first album, which was finally released by RCA under the title Animal. A mix of electro-pop dance music, it debuted at number one on the Billboard 200. Its top single "Tik Tok" has since sold 14 millions copies, with other singles-- "Blah Blah Blah", "Your Love Is My Drug" and "Take It Off" also landing in the top 10. Her latest album "Warrior" was released in November 2012.
Together both high-powered performers will be leading crowds of dancing, stomping party people on their summer tour--starting from Boston, through the south, on to key cities in California and ending in Tampa, Florida. Expect the energy to be off the charts!
MVMETickets.com has a complete listing of concert dates and venues. Contact us for more information.