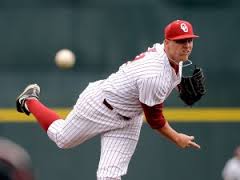 Denver, Colorado (PRWEB) June 09, 2013
On this past Wednesday night, June 5, 2013, the Colorado Rockies pounded the Reds to a 12-4 win. Carlos Gonzalez of the Rockies tied his career high with three home runs to help lead the Rockies over the Cincinnati Reds. Gonzalez now has 17 home runs on the year. Rockies' Troy Tulowitzki also had a pair of home runs and went 5 for 5 on the night. The Rockies haven't had six home runs in a game since 2008 against the Marlins.
In the first day of the MLB draft on Thursday, the Rockies selected University of Oklahoma pitcher Jonathan Gray. Gray right handed and his fast balls have recently been reaching 100 MPH. Gray was the third overall pick in the draft. As a junior he is 10-2 with a 1.59 ERA and 138 strikeouts. He also has four complete games, two of which are shutouts. The Rockies also chose 42nd overall pick third baseman Ryan McMahon from Mater Dei High School in Santa Ana, California. From the University of San Francisco at the 70th overall pick, the Rockies picked up Alex Balog.
To be able to continue reading up on the MLB Draft and the Colorado Rockies, visit http://www.Rockies-Tickets.net. Here you can also find a Rockies social media fan hub, an active blog, and an easy read game schedule to purchase tickets to any Rockies game.