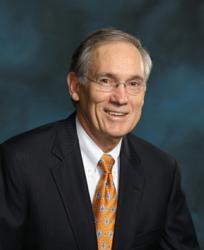 Corserv has cracked the code to enable more financial institutions to make credit cards a meaningful part of their marketing mix.
Atlanta, Georgia (PRWEB) June 08, 2013
Corserv Solutions, a leading provider of credit card issuing solutions and support services for banks and credit unions, announced it has launched the Corserv Account Issuer program enabling more financial institutions to compete effectively in the credit card business and generate much needed sources of incremental income.
Traditionally, community financial institutions offer generic credit card products as agents through contracts with large lenders who have dominated the credit card issuers market. As a result, those financial institutions do not earn the benefits of growing credit card loans on balance sheet and retaining ownership of the credit card lending and servicing relationship.
Corserv and its team of veteran credit card executives have developed a MasterCard®/VISA® program that provides tailored, income-producing opportunities for banks and credit unions. "Advances in technology have become the great equalizer in the financial services industry," said Jerry Craft, CEO of Corserv. "Corserv has cracked the code to enable more financial institutions to make credit cards a meaningful part of their marketing mix."
Craft adds community banks and credit unions have an intimate knowledge of their customers. Working with Corserv, these local institutions can tailor card programs to their clientele in ways that larger banks can't do. "Community financial institutions cater to local wealth management, small business, consumer and corporate lending. They can create card offerings that match the particular needs of their customers."
According to the Board of Governors of The Federal Reserve's most recent report to Congress, credit card profitability has been a consistent profit center for financial institutions. In 2011, the average return on all assets, before taxes and extraordinary items, was 1.18 percent for all commercial banks compared to 5.37 percent for large credit card banks. "Although profitability for the large credit card banks has risen and fallen over the years, credit card earnings have been almost always higher than returns on all commercial bank activities," the report said.
Corserv's Account Issuer solution enables a financial institution to grow on-balance sheet credit card loans and mitigate the cost-of-entry and time-to-market that historically has limited banks and credit unions that lacked scale to compete with the larger banks. Corserv's powerful web-based customer service and sales technology enhances the customer experience, and automates many risk management, control and compliance activities.
Corserv 's platform enables financial institutions to originate, fund and service their credit card loans as well as receive the rich rewards associated with this business. Corserv's clients have access to a comprehensive suite of products to leverage their knowledge of local markets and their strategic multi-relationship advantage with customers. Corserv manages the card network sponsorship, settlement, account processing and servicing functions. Corserv also offers a variety of advanced risk mitigation strategies and assumes responsibility for credit card fraud.
"Corserv can empower banks and credit unions to seize this opportunity in a matter of a few months," Craft said. "In the current economic climate in which loan growth continues to be elusive and margins remain under pressure, every financial institution should be optimizing their credit card product offering. Our new Account Issuer program will give many banks and credit unions the tools to accomplish this objective."
To learn more about the Corserv Account Issuer program and other innovative credit card solutions, visit http://www.corservsolutions.com.