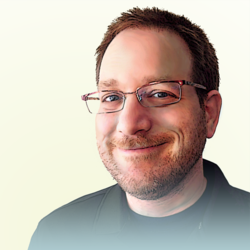 The management team addition comes on the heels of record growth over the past two years and a recent headquarters move to an expanded facility in Tempe, Arizona.
Chandler, Ariz (PRWEB) June 11, 2013
Isos Technology, a leader in enterprise software development, IT recruiting and agile consulting services, announced today that Michael F. March has joined its leadership team to head the Company's growing Atlassian practice. The management team addition comes on the heels of record growth over the past two years and a recent headquarters move to an expanded facility in Tempe, Arizona.
March brings to the Company two decades of diverse experience and innovation success in IT process automation, software engineering and the creation of scalable IT infrastructures with organizations ranging from startups to enterprises with more than 5,000 employees.
"We're excited to have Michael on board and leading the charge to help companies adopt agile methodologies and the Atlassian toolset," commented Thad West, Isos Technology founder and CEO. "His deep expertise across a wide range of IT, development processes and tools will be a tremendous value to our growing client base, and a critical asset to our long term growth strategy."
Prior to joining Isos Technology, March held senior IT management, data analytics and software development roles with notable organizations including 5AM Solutions, Acxiom, Buffalo Exchange and Earthlink. March also served as president and CEO of Internet Direct, a pioneer in the ISP field where he played instrumental roles in launching the first commercial ISP in Arizona, and in launching the GoSite virtual web hosting solution. GoSite delivered the first ever concepts of the virtualized web, file transfer protocols (FTP), POP servers and cross-platform client software (GoGadget) designed to simplify website management.
With his deep functional, tool and organizational expertise, March will lead the organization's aggressive growth plans for its Atlassian Practice in which the Company helps IT departments improve their internal software development efforts. The Practice is focused on helping IT departments in mid- to large-sized organizations:

Maximize their investments in the Atlassian toolset (such as JIRA, Confluence and Stash);
Optimize Atlassian tool usage and eliminate redundancies with expert evaluation of internal development processes, tools and projects;
Adopt agile methodologies to speed time to market for development efforts while simultaneously improving product and code quality; and,
Simplify Atlassian tool license management and help synchronize license end dates for various products.
For Michael March's full bio and more information, visit the company website at http://www.isostech.com.
About Isos Technology
Isos Technology is an Atlassian Expert and a leader in solving complex business, people and technology challenges in software development, mobile and information technology. The Company's proprietary people assessment methodology helps find leading engineering talent to drive advanced software and information technology solutions for enterprise clients. The company's management team and software engineers all share their expertise on the corporate blog as well as on Twitter, LinkedIn, Google+ and Facebook. For more information visit http://www.isostech.com.