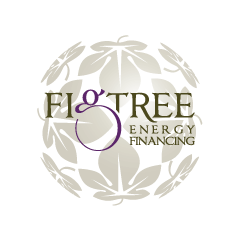 A competitive PACE marketplace will drive more adoption, create more jobs, lessen risk and spur economic development throughout our region.
Oceanside, CA (PRWEB) June 10, 2013
The Oceanside City Council has voted to embrace the tenets of free market competition to drive program excellence for PACE (Property Assessed Clean Energy Financing), an innovative financing vehicle that helps commercial property owners fund money-saving renewable energy, energy efficiency and water conservation improvements based strictly on property values.
The June 5 vote approves the introduction of both San Diego-based FIGTREE PACE and HERO California into Oceanside's menu of commercial PACE service providers.
"We had a lively discussion about PACE and a majority of the council agreed with those who spoke at Wednesday night's City Council meeting: Oceanside has an opportunity to bring two proven programs to our community that can put contractors back to work, help property owners cut energy costs and improve Oceanside's building stock using no public money," said Deputy Mayor Jerry Kern. "Why not let them compete to drive best practices?" Kern asked.
FIGTREE uses private-sector capital to supply property owners with 100% up-front funding for material and labor costs of permanently-installed improvements that reduce a building's use of grid-supplied energy or water. PACE financing is available for commercial, industrial and multi-family properties of five or more units.
Qualifying improvements include solar PV, solar water heating and cooling; heating and air conditioning (HVAC); cool roofs (and the structures that support them); fuel cells; energy-efficient lighting and energy management systems; upgrades to windows, doors and elevators; boilers and chillers; pool heating and cleaning systems; water conservation improvements: fixtures, xeriscaping; and electric vehicle charging stations.
PACE requires no minimum FICO score for property owners and no money down Projects can be funded for up to 10% of an assessed property value; sometimes more. Financing terms are up to 20 years and based on the useful life of the improvements initiated. Improvement costs are repaid via voluntary assessments that are due twice-yearly on property tax bills. If a property is sold, the financing obligations transfer to the new property owner.
Because PACE financing can be off balance sheet, it doesn't adversely impact a property owner's credit status or ability to borrow from conventional sources. This inspires new projects and affords contractors a unique funding vehicle to jumpstart projects that may have stalled because of a property owner's aversion to additional debt or a credit rating concern.
PACE-financed improvements also allow property owners to qualify for federal, state and local tax credits, cash rebates, hiring credits, accelerated depreciation and other efficiency incentives.
"Even in an industry this green, not all PACE providers are created equal," said Vice President of Municipal Finance Joe Flores. Some PACE providers, for instance, have a $50,000 minimum project threshold. FIGTREE's is $5,000. Some PACE providers skirt the issue of mortgage lender consent on PACE liens with a concept known as lender notification.
FIGTREE obtains lender consent to protect property owners from being in potential breach of their mortgage covenants. Some PACE providers require property owners to bring their own lenders to the table. FIGTREE uses multiple capital providers to provide the lowest cost of financing available. FIGTREE was the first to successfully finance commercial PACE projects in multiple jurisdictions.
"Offering multiple, distinctly different PACE providers brings straightforward options to property owners that give them freedom to choose among a variety of financing options, just as most of us do when selecting a lender today," added FIGTREE's Flores. ""It's a sound business proposition for Oceanside and its citizens."
PACE also provides commercial property owners with a useful vehicle to address the provisions of California Assembly Bill 1103, which requires benchmarking and disclosure of energy usage for nonresidential buildings that are involved in financial transactions, i.e. those being leased or sold. .
'We laud Oceanside Deputy Mayor Kern and Oceanside City Councilmembers Jack Feller and Gary Felien for inviting FIGTREE and our HERO associates to join CaliforniaFirst in competing to help commercial property owners and contractors fund improvements throughout the city," said FIGTREE CEO Mahesh Shah.
"And we thank Oceanside for joining the cities of San Diego, Vista, Santee and San Marcos in inspiring the principle that a competitive PACE marketplace will drive more adoption, create more jobs, lessen risk and spur economic development throughout our region," Shah said. "It's a winning public-private partnership municipalities from Chico to San Diego are embracing."
FIGTREE is currently operating in 34 jurisdictions throughout California, with more coming online every month. FIGTREE is endorsed by the California Building Industry Association, California Business Properties Association, Building Owners and Managers Association (BOMA) and municipal economic development and sustainability managers throughout California.
ABOUT FIGTREE PACE: FIGTREE is a full-service, San Diego-based clean energy finance company providing breakthrough, 100% up-front off balance sheet PACE (Property Assessed Clean Energy) financing to help commercial and residential property owners improve their properties and realize the money-saving benefits of energy efficiency, renewable energy and water conservation upgrades with no money down. FIGTREE helps cities and counties create jobs, spur economic development and meet their AB 32 goals utilizing no public monies. FIGTREE is the first company in California to successfully raise private capital for commercial PACE projects via a multi-jurisdictional bond issue. Learn more by calling 1-877-577-7373 or visit us at http://www.figtreecompany.com.
# # #