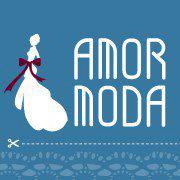 (PRWEB) June 08, 2013
Recently, AmorModa.com has launched a special offer on its prom dresses for the Summer 2013. Now, all these outfits are available with big discounts.
The new dresses feature a number of characteristics: rich materials, meticulous production and fine tailoring. They are available in 18 colors, like white, yellow, blue, purple, and more. AmorModa.com is happy to provide this option to its customers looking to broaden its client base.
"We are offering a special collection of stunning prom dresses, that will allow you to give a stylish impression to people today. Moreover, we provide free delivery worldwide," states a spokesman from AmorModa. "Our high-quality dresses with the most up-to-date styles are very attractive for customers. Please visit our online store before June 19, 2013."
Moreover, the company has updated its website recently, and has become an extremely user friendly online store. AmorModa.com aims to build an efficient eCommerce platform for its clients. If customers have questions, they can contact AmorModa.com and the company is able to solve issues within 24 hours.
About Amormoda.com
Founded in 2008, Amormoda.com is a major online store for low-priced prom dresses, wedding dresses, cocktail dresses, evening dresses, bridesmaid dresses, and other women's dresses. They have 20 designers who create elegant designs for customers all over the world. All dresses from Amormoda.com are available with free shipping.
More information can be found at http://www.amormoda.com