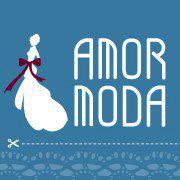 (PRWEB) June 08, 2013
Recently, Amormoda, a renowned women's dress shop, has announced a special offering for the Summer 2013, a collection of cheap evening dresses. According to Eason Chen, a spokesman for AmorModa.com, all customers can enjoy the discounts, up to 59% off, before June 19, 2013.
These evening dresses are available in 28 colors, and they are very popular in this Summer. AmorModa.com hopes these evening dresses will help it to reach its sales goal this year.
It is well-known that AmorModa.com has a vast knowledge of craftsmanship and customer needs, which have helped it to develop a great collection of women's dresses, which are very popular among ladies worldwide.
"Summer is here, and it is very important for our business. Our evening dresses feature high-quality materials and dedicated craftsmanship. We provide free shipping worldwide. Those who have an interest should visit our online shop as soon as possible," says, Eason Chen.
Furthermore, AmorModa has updated its multi-lingual platform to serve its customers around the globe. The website is unique and eye-catching, designed by using latest web designing tools to increase reliability, efficiency and customer service.
About Amormoda.com
AmorModa.com focuses on cheap wedding dresses, evening dresses, bridesmaid dresses, prom dresses, and other special-occasion dresses. The reason to choose AmorModa.com is very simple: AmorModa.com offers high quality products at affordable prices, and their customer service is a top priority.
For more information or advice, please visit http://www.amormoda.com/