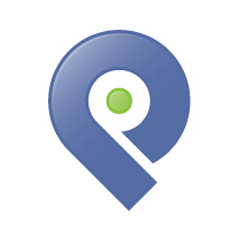 Post Planner is the only content curation app to pull from social feeds as well as blogs.

San Francisco, CA (PRWEB) June 07, 2013
Post Planner, the Facebook content curation and scheduling application, recently released its newest feature, helping page managers find and post trending content on any topic or keyword, including niche and focused topics.
The feature uses an algorithm unique to Post Planner's platform to search for trending content on even the most obscure topics. It generates a stream of shareable articles for page managers to post to their communities and provide consistent engaging content for their communities.
The trending content feature is the newest addition to Post Planner's already popular "Content Engine", which allows users to add content feeds from blogs, Twitter profiles and Facebook Pages and organize them into custom folders, similar to Google Reader. Post Planner is the only content curation app to pull from social feeds as well as blogs.
As an addition to the Content Engine, the new trending content feature is also integrated with Post Planner's "Source Engine" -- a massive database of user-generated and user-curated content sources.
The Source Engine contains every source, including folders, blogs, social feeds, and now keyword-based trending feeds, that has ever been added by Post Planner users to the interface. The sources are public and searchable, making the database a streaming library of hand-picked content sources.
The trending content feature, together with the Content Engine and Source Engine, is ideal for:

Franchises that need to have access to approved & applicable content from corporate offices
Agents or representatives who need to have consistent content to share on individual fan pages
Brands or companies in industries that struggle to find applicable content to share with their audiences
Social Media managers or agencies that live/operate in a different place than clients
The feature is available from Post Planner via the Guru Plan. Please visit http://www.postplanner.com to sign-up. Visit http://screencast.com/t/a9ocgLbhsX to view a screen shot walk-through of the new feature.
Post Planner is a Facebook application based in San Francisco, CA. Post Planner is a tool to help companies with Facebook posting. Post Planner lets users reach more people and post better content. It saves an average of two hours per day for Facebook brand managers. Sign up at http://www.postplanner.com