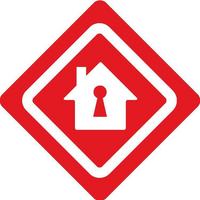 Home security systems can give homeowners enough time to react to property damage before it's too late.
Austin, Texas (PRWEB) June 07, 2013
Protect America, one of the largest home security companies in the United States, recommends coastal homeowners defend their property against flooding, high winds, and looting by implementing a few simple solutions. Particle board or duct tape on windows can prevent them from breaking. Homes prone to flooding might place sand bags in various areas. Of course, a home security system can also provide a variety of helpful services during a hurricane.
"People tend to think of home security systems as useful only for burglary," said Melissa Walker, vice president of marketing for Protect America. "In reality, home security systems can be incredibly useful during extreme weather. Home security systems can give homeowners enough time to react to property damage before it's too late."
Flood gauges are one underutilized feature of security systems that can prevent property damage. These devices can detect as little as one inch of water that has crept inside a property. Though commonly used in buildings with older plumbing, flood gauges can alert homeowners to rising water levels during hurricanes or flash floods.
Interactive security cameras can also be of use during hurricanes. Protect America's Smart Connect feature allows users to view their live video feed form any Internet-connected smartphone or laptop. After a disaster, homeowners can use this feature to determine the extent of damage and whether or not it's safe to return.
Interested customers should visit http://www.ProtectAmerica.com to learn more about Protect America's products and services.
Call 1-800-951-5190 to speak with a Protect America home security expert about a wireless alarm system.
Visit http://www.ProtectAmerica.com/shop/home-security-systems for more information.
About Protect America, Inc.
Protect America is an Austin, Texas-based provider of wireless home security systems that employs approximately 400 people. Since the company's founding in 1992, Protect America has secured nearly 400,000 American homes. Protect America is part of the Rockbridge Growth Equity family of companies that includes the Cleveland Cavaliers and Quicken Loans.