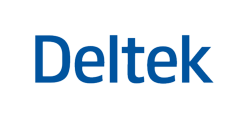 Deltek First is a solution that can grow with us and help us maximize our strengths as a business, while staying compliant and incurring fewer risks.
Herndon, VA (PRWEB) June 13, 2013
Deltek, Inc., the leading global provider of enterprise software and information solutions for government contractors and professional services firms, today announced that Sentek Global (Sentek) has selected Deltek First GovCon Essentials Plus as its enterprise management software. Sentek, a small business-certified 8(a) government contractor headquartered in San Diego, will use Deltek First to monitor and measure its business through real-time reporting, achieve better visibility into its financials, and to improve the efficiency of its bid processes.
Sentek Global provides highly technical services and solutions to support government and commercial technology programs ranging from IT security assessments, design and implementation to military command and control system engineering. Prior to its selection of Deltek, Sentek had a history of steady growth over the past five years. With multiple new awards around IT security programs, the company anticipated a burst in growth for 2013 and beyond. A longtime user of QuickBooks, the firm realized that it needed an integrated, full-blown project-based ERP system that could help it effectively execute on projects and make it more proactive in the contract bidding process by using past project profitability information to make future bid decisions.
Deltek First will deliver to Sentek all the benefits of the Cloud, plus capabilities in project accounting and time keeping, budgeting and planning, ad-hoc reporting and business intelligence. Deltek Partner – ITB Consulting – will provide Sentek with the services it needs to deploy Deltek First seamlessly in line with the company's business needs.
"Knowing Deltek's reputation as the government contracting industry standard, I am confident that our business will accelerate forward after we deploy Deltek's Cloud solution," said Jeff Silva, Accounting Manager at Sentek. "Deltek First is a solution that can grow with us and help us maximize our strengths as a business, while staying compliant and incurring fewer risks."
"Deltek's Cloud solution provides everything a growing Government Contractor like Sentek needs to be successful from a single, robust package," said Tom Mazich, Deltek's Executive VP and General Manager – GovCon. "We look forward to working with our partner ITB Consulting and with Sentek as it uses Deltek to drive its business forward."
About Sentek Global
Sentek Global is the firm of choice for supporting and delivering government and commercial information technology solutions, including security, program management, strategic consulting, engineering, software development and acquisition support. The company's services range from IT security assessments, design and implementation to military command and control system engineering. Sentek Global is an SBA-certified 8(a) Small Disadvantaged Business (SDB) and CA certified Disabled Veteran Business Enterprise (DVBE). For more information, visit http://www.sentekglobal.com
About ITB Consulting
ITB, based in San Diego, CA has a long and successful history providing software solutions to government contractors. ITB is intimately familiar with DCAA compliance issues, GAAP/FAR/CAS and audits that are a part of all contractors bidding and winning government contracts. As a Deltek Partner, ITB provides implementation, training, system review/analysis and consulting services on Deltek solutions including GCS Premier, Costpoint and Vision. http://www.itbconsultinginc.com
About Deltek
Deltek is the leading global provider of enterprise software and information solutions for professional services firms and government contractors. For decades, we have delivered actionable insight that empowers our customers to unlock their business potential. 16,000 organizations and 2 million users in over 80 countries around the world rely on Deltek to research and identify opportunities, win new business, optimize resources, streamline operations, and deliver more profitable projects. Deltek – Know more. Do more.® http://www.deltek.com
Follow us on Twitter @Deltek or fan us on Facebook at http://www.facebook.com/deltekinc