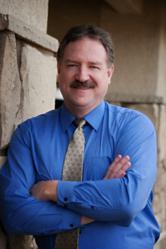 San Luis Obispo, CA (PRWEB) June 08, 2013
Dr. Michael Colleran now offers the Laser Assisted New Attachment Procedure to heal periodontal disease and prepare his San Luis Obispo patients with missing teeth for dental implants. Whether a person has lost a tooth or multiple teeth due to gum disease, implants provide a viable, long-term solution. However, patients with advanced periodontal disease require treatment before implants can be placed. Now, with the Laser Assisted New Attachment Procedure (LANAP) Dr. Colleran can remove diseased gum tissue and prepare a patient's mouth for implant placement. Laser gum disease treatment is very effective and patients typically experience very little pain than with standard treatments. LANAP can also help stimulate bone growth, which is what helps make dental implants possible, even for patients with severe gum disease.
Implants are considered the standard method of care for people who are missing single or multiple teeth, although they may not work in every case. If a person has lost multiple teeth and there hasn't already been too much bone loss, a dental implant is still a possibility. However, if there is not enough bone left, LANAP may be able to help. Patients who undergo this laser gum disease treatment often experience increased bone density because of regenerative stimulation provided by the FDA cleared laser, making implant placement possible.
Dental implants are very effective at replacing missing teeth, which can give a person a happy and healthy smile once again. Patients in need of implants can contact Dr. Colleran or visit his website, http://www.slotownsmiles.com.
About The Doctor
Michael Colleran is a general dentist offering personalized dental care for San Luis Obispo, CA patients since 2002. Dr. Colleran attended Cal Poly, San Luis Obispo for his undergraduate studies and University of the Pacific, School of Dentistry in San Francisco for his professional training. He is part of one percent of dental professionals providing the most recent FDA cleared laser procedure for gum disease treatment. Dr. Colleran is a nationally renowned dental author and lecturer and an expert on laser dentistry. To learn more about Michael Colleran, DDS and his dental services visit his website at http://www.slotownsmiles.com and call (805) 543-0814.